Druid Hill and surounding elevations (2017)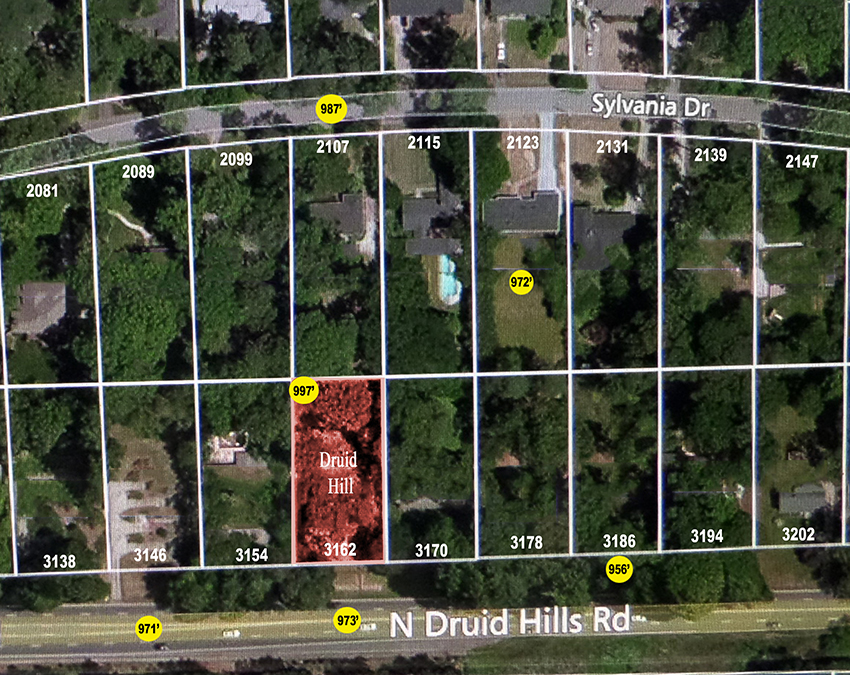 DeKalb County GA District 18, Land Lot 112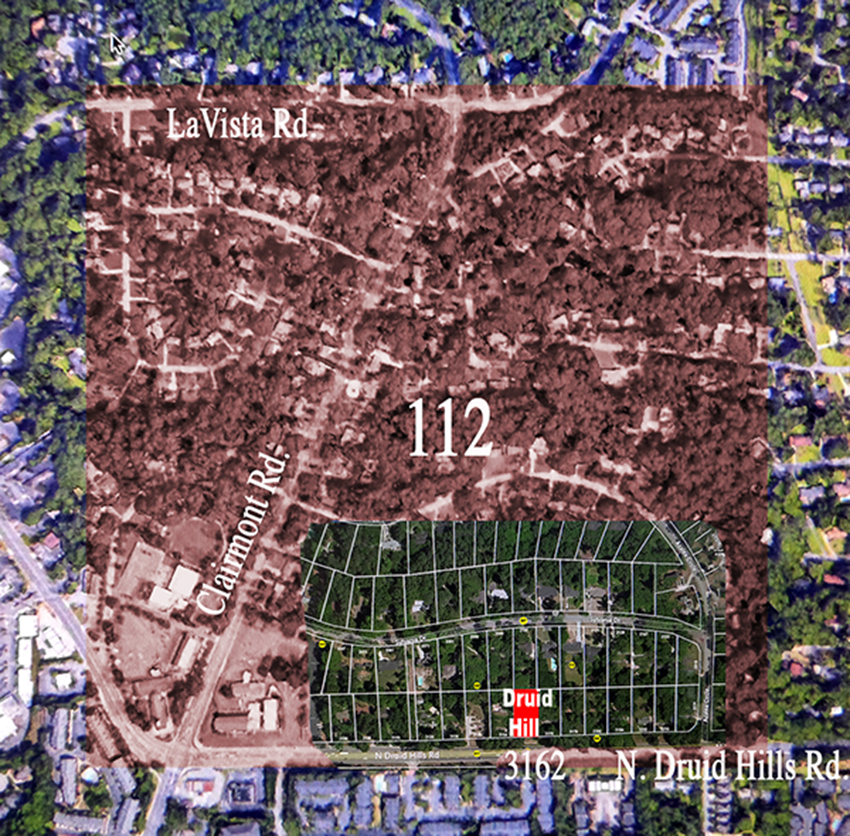 Topographic map (Druid Hill shaded red)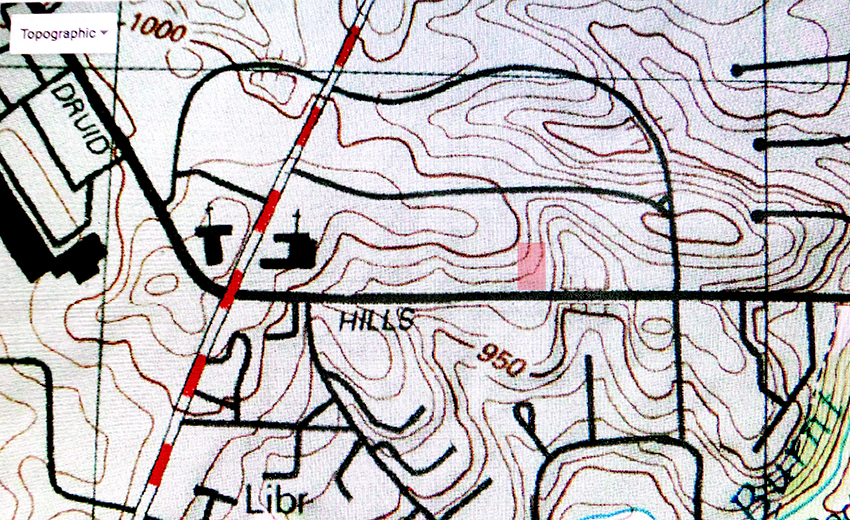 Official Map of DeKalb County GA (1915)
Druid Hill is overlaid in red on what was then the farm of Elizebeth Smith
note: There is no N. Druid Hills Rd., and Clairmont Rd. was then Shallowford Rd. (previously the Shallow Ford Indian Trail)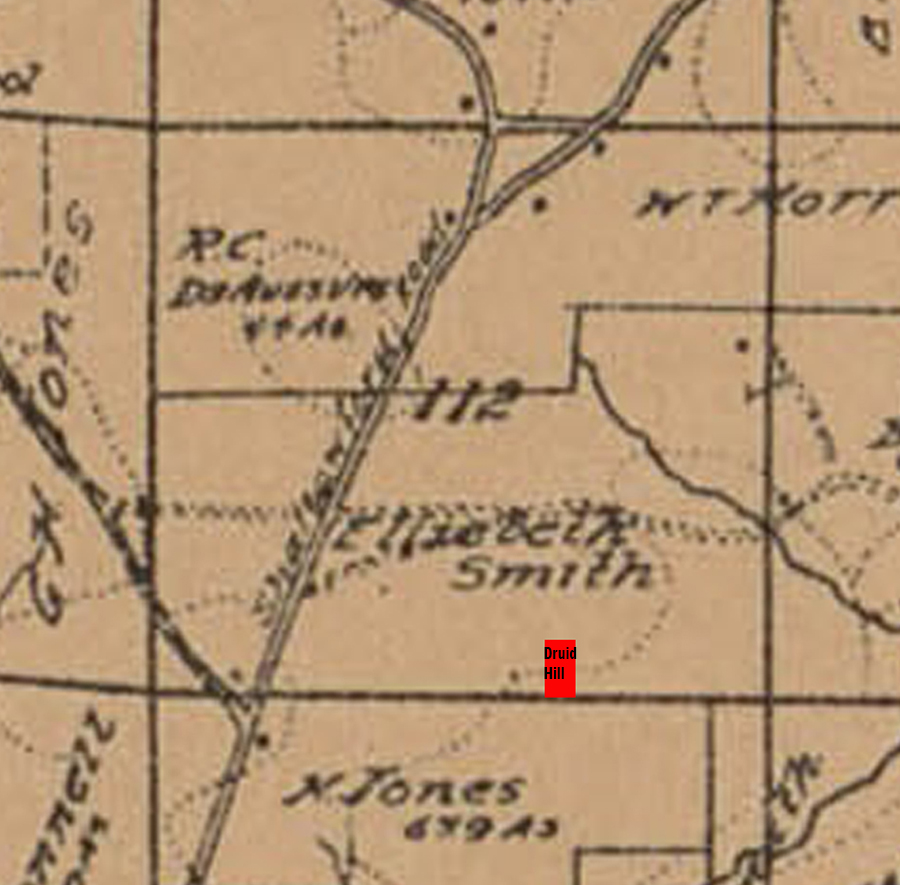 U.S. Department of Agriculture, Bureau of Soils (1914)
Druid Hill is overlaid in red
Druid Hill is a geologic promontory characterized by a Cecil clay loam soil,
surrounded by patches of Hilly phase, Cecil gravely loam, and Cecil sandy loam.
It is positioned at a longitude of -84.303139 and latitude of 33.812691
rising from present day N. Druid Hills Rd.(elevation 973') to an altitude of 997' .