Proposal #9150 "Druid Hill"
On March 28, 2017
Proposal #9150 was filed by Clark Ashton Farmer with The U.S. Board on Geographic Names (USBGN)
to formally register "Druid Hill" with the United States Geological Survey (USGS)
Geographic Names Information System (GNIS)
officially designating Druid Hill as a "summit" on federal maps.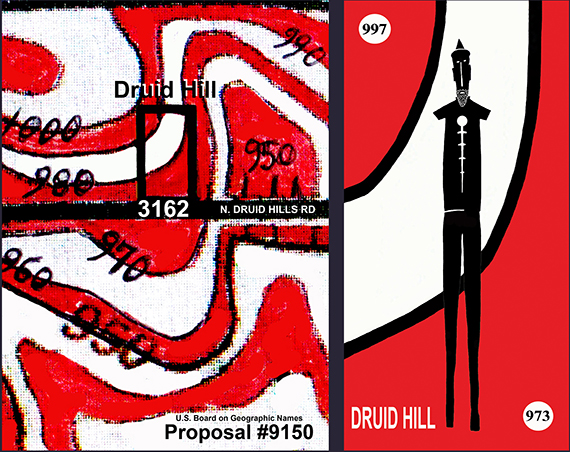 **************
On August 7, 2019,
The USBGN denied the proposal
based on "confusion" and the DeKalb "Commissioners"
FACT: The Commissioners had never been presented an opportunity consider the proposal.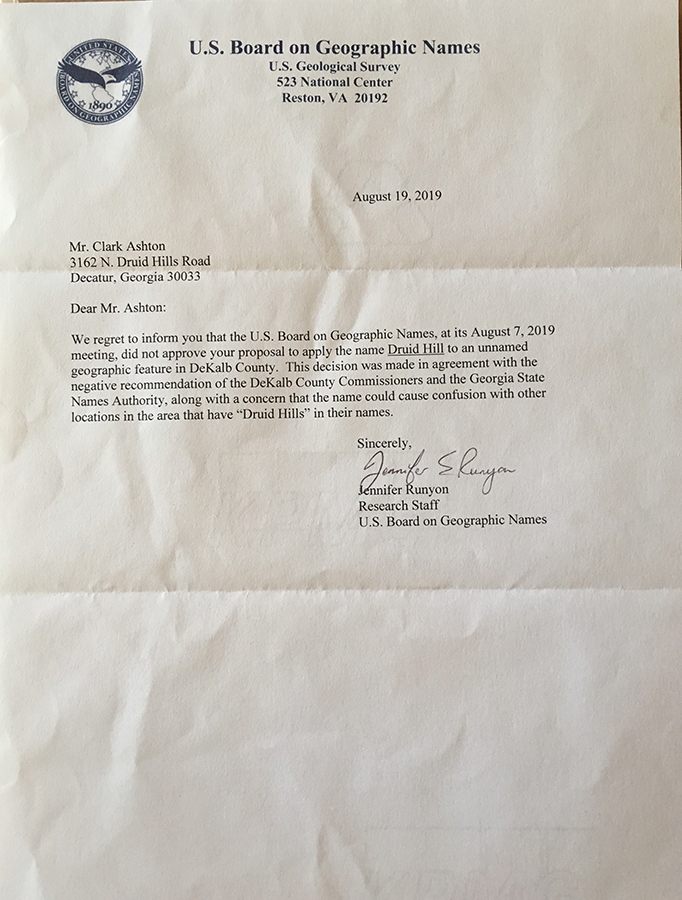 On October 10, 2019
John Clark Ashton Cornelius Farmer
presented his appeal at The U.S. Department of the Interior
see video above: "Druid Hill: A Hill for the People"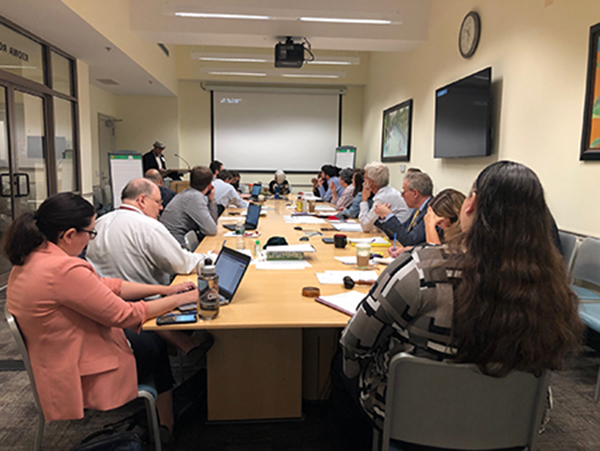 ***********
On November 14, 2019
the appeal to revisit the decision was denied in a 9-5 vote by the USBGN based on the false assumption
that the DeKalb County Commissioners had decided to let their original recommendations stand.
FACT: The Commissioners made no such decision.
FACT: The Commissioners never saw the proposal in the first place.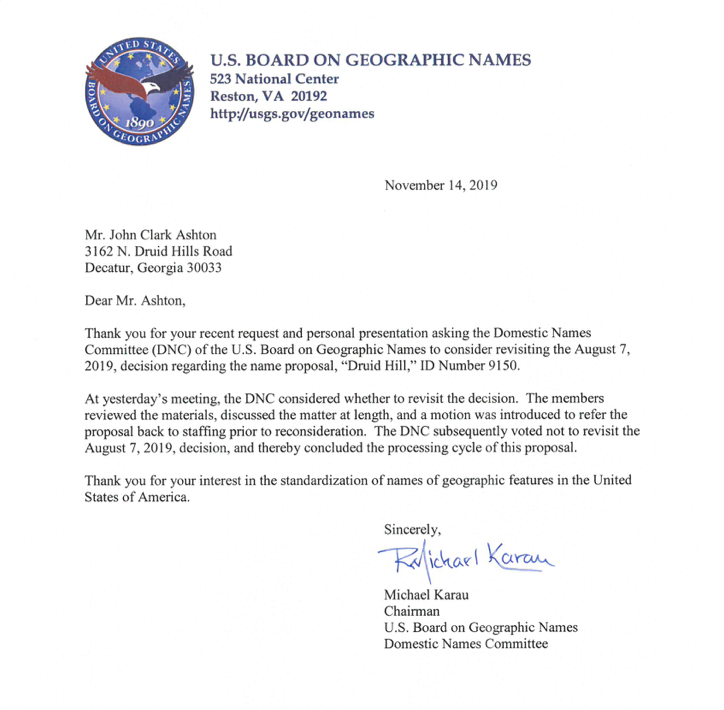 ****************
On July 14, 2020
John Clark Ashton Cornelius Farmer
filed a complaint with the DeKalb County Board of Ethics
against DeKalb District #2 Commissioner Jeff Rader
The case is pending on the 2021 Agenda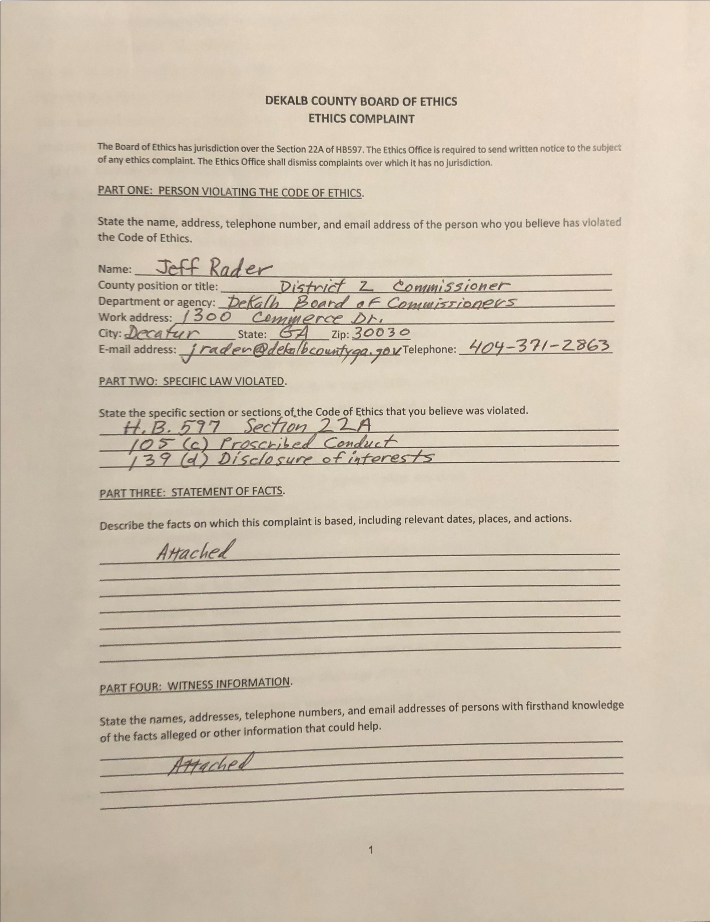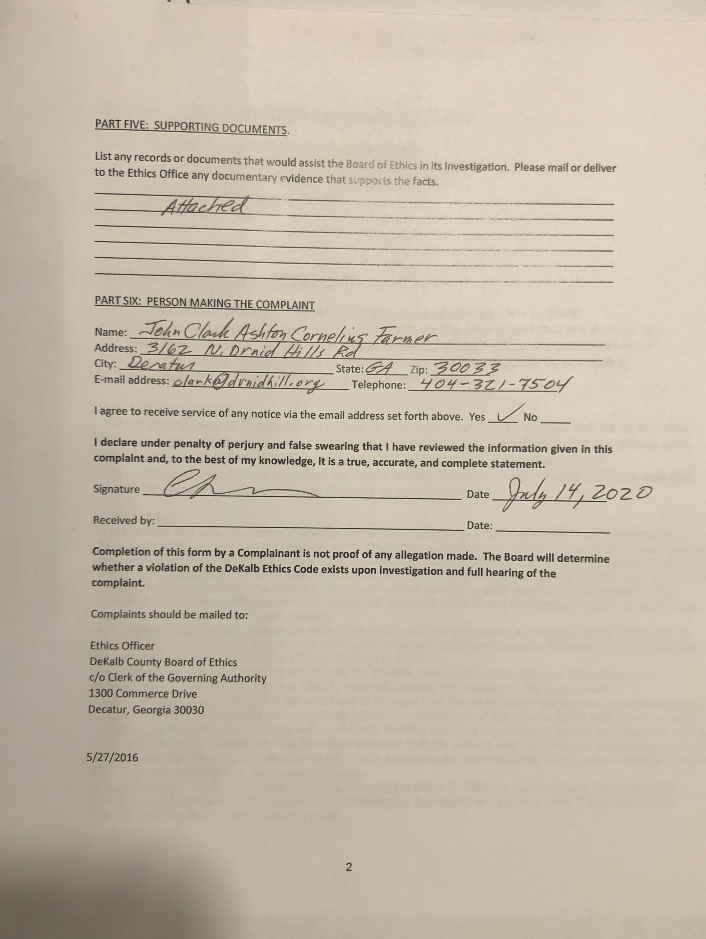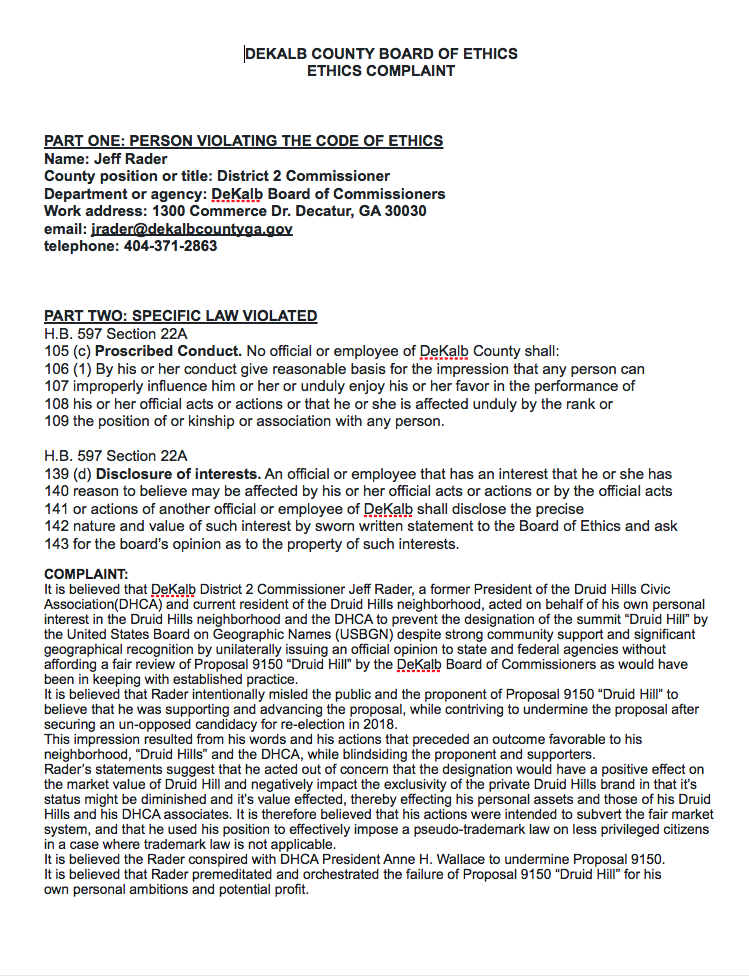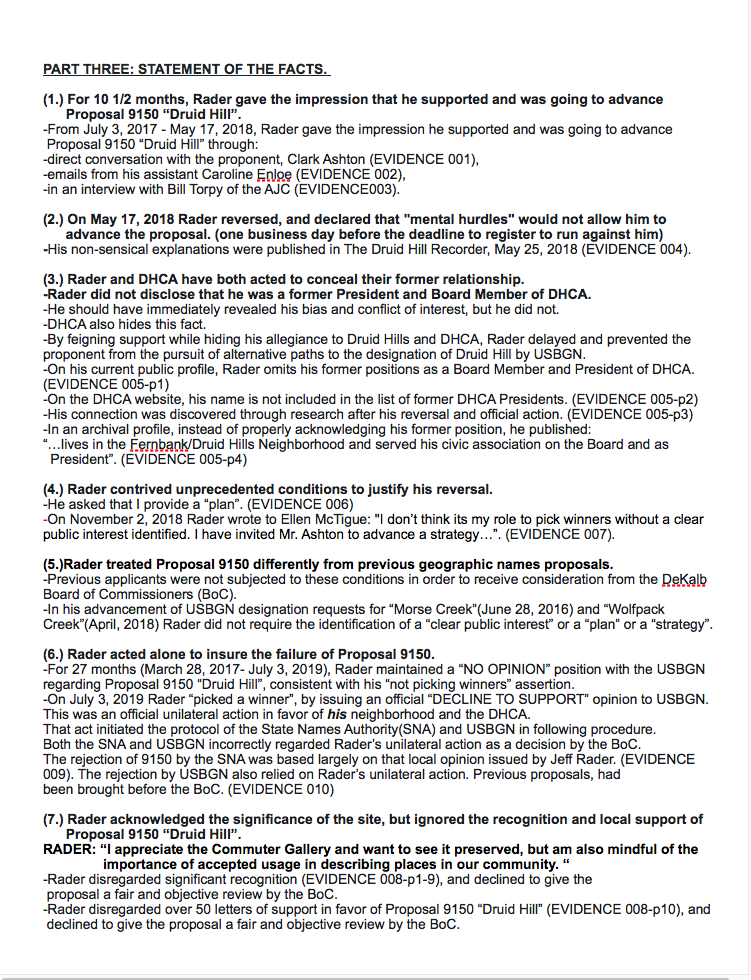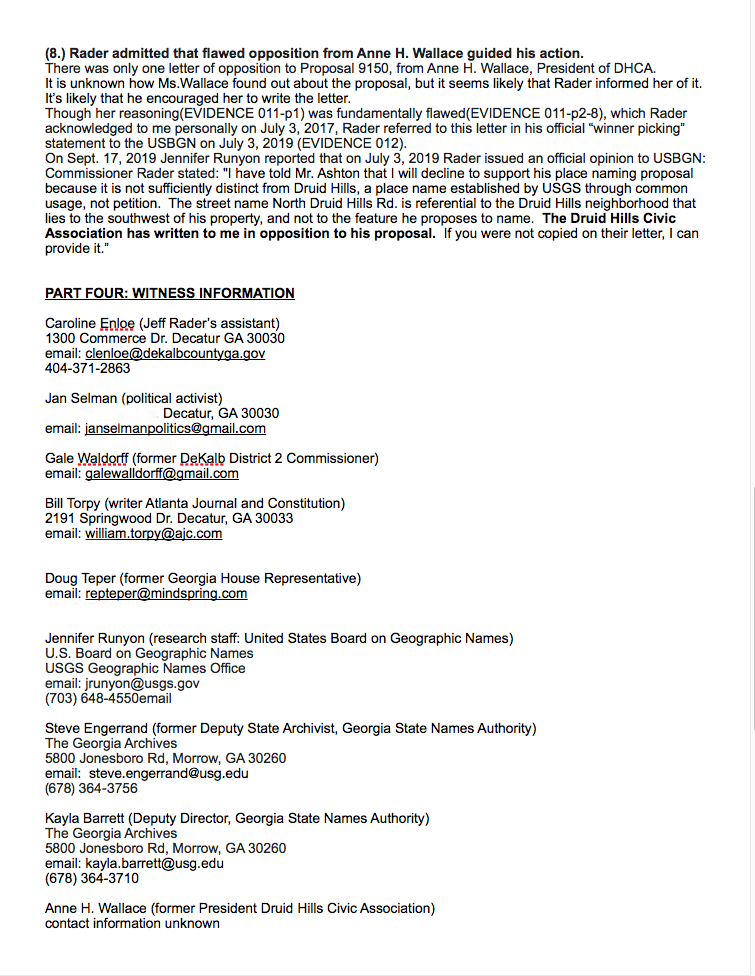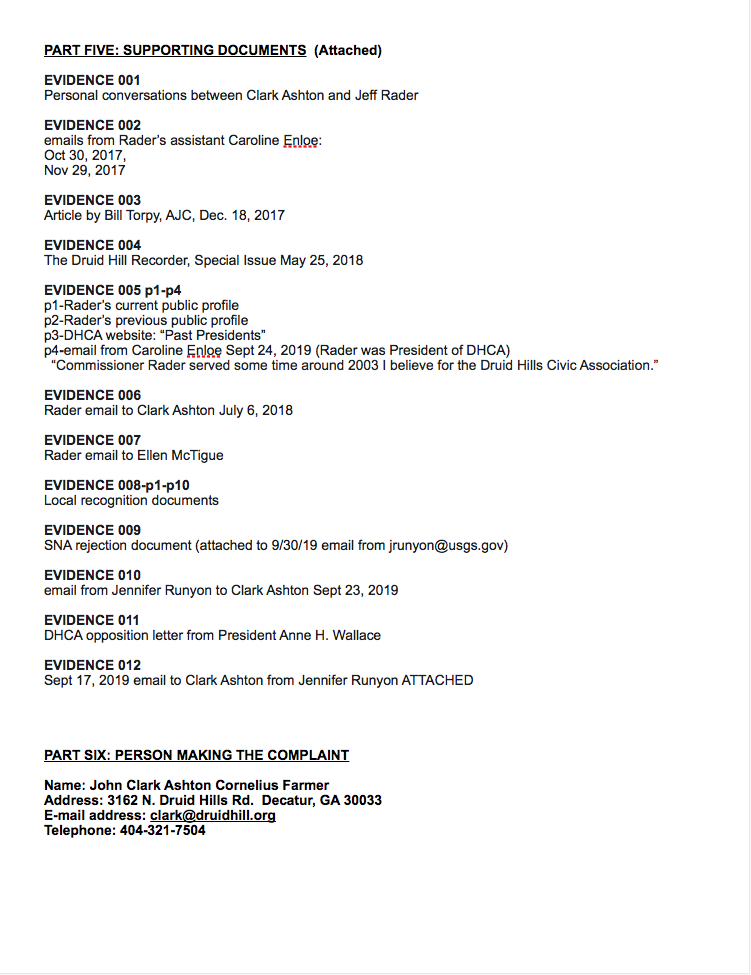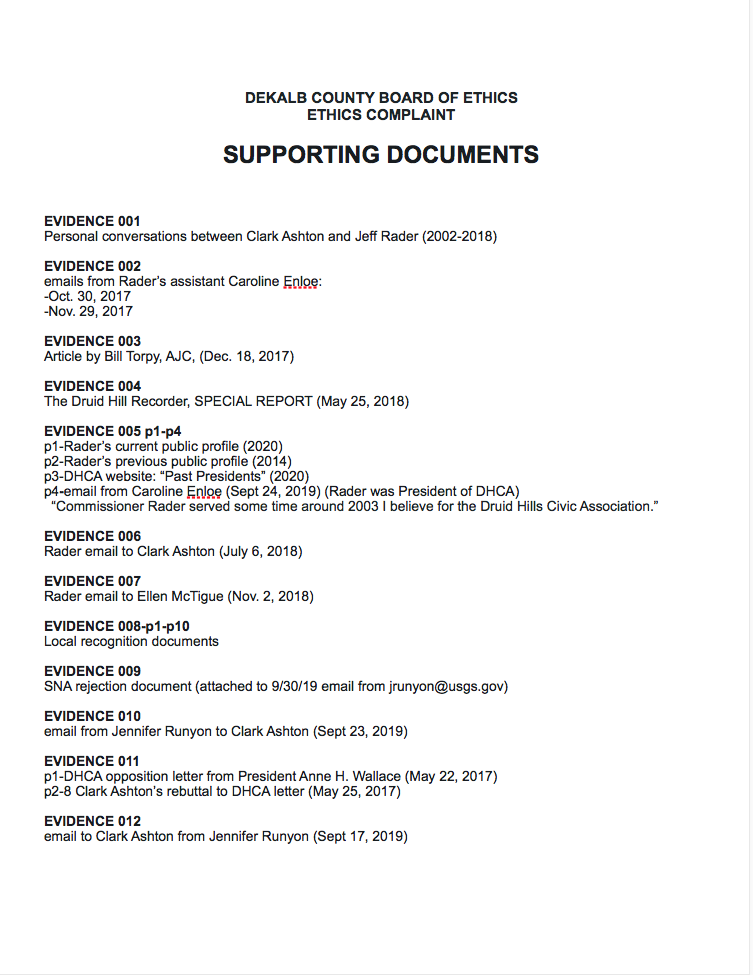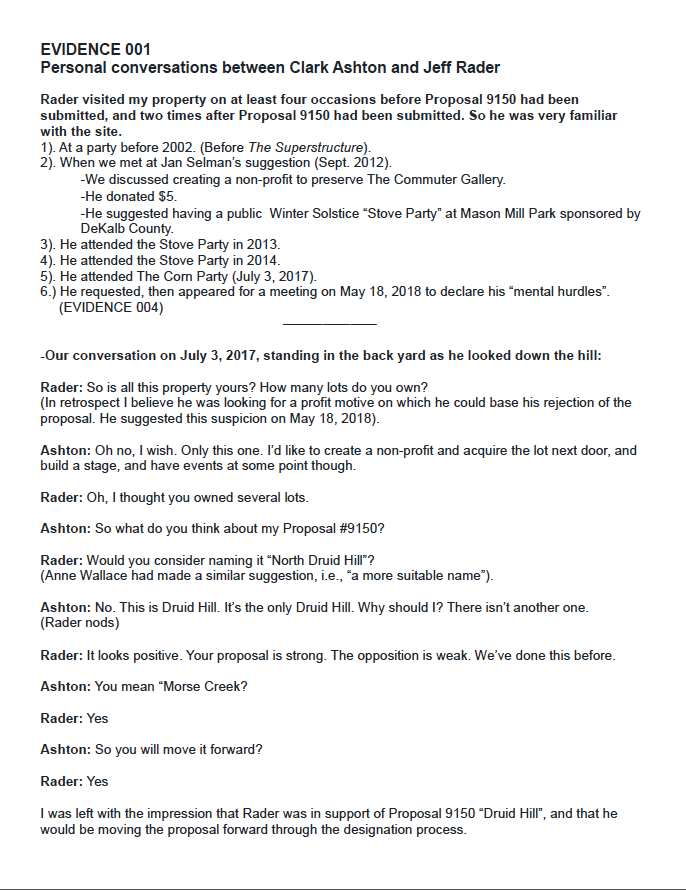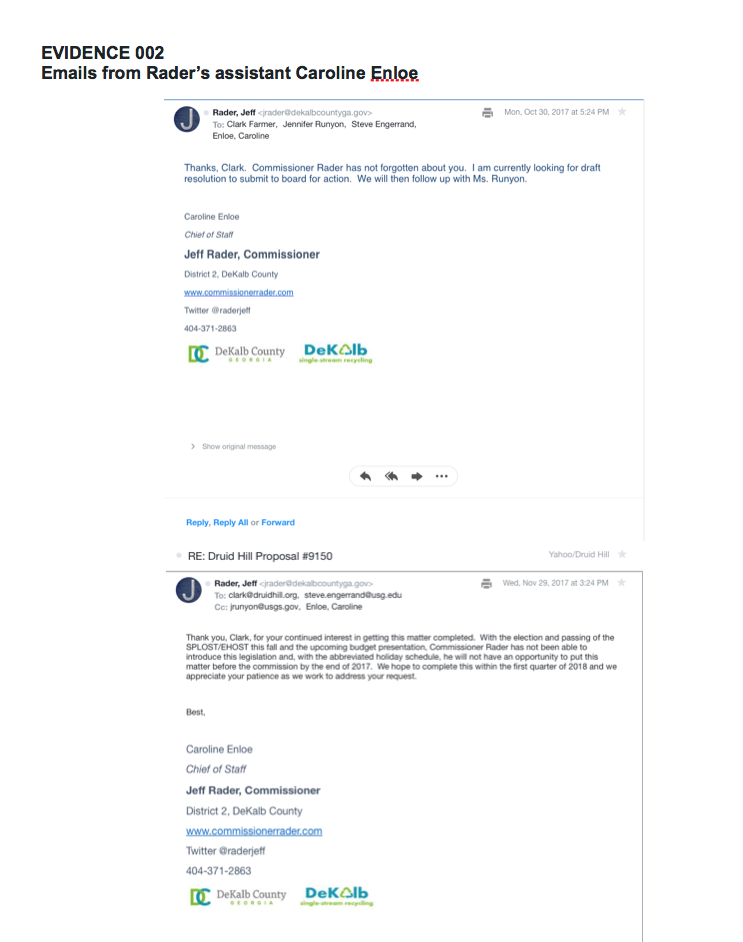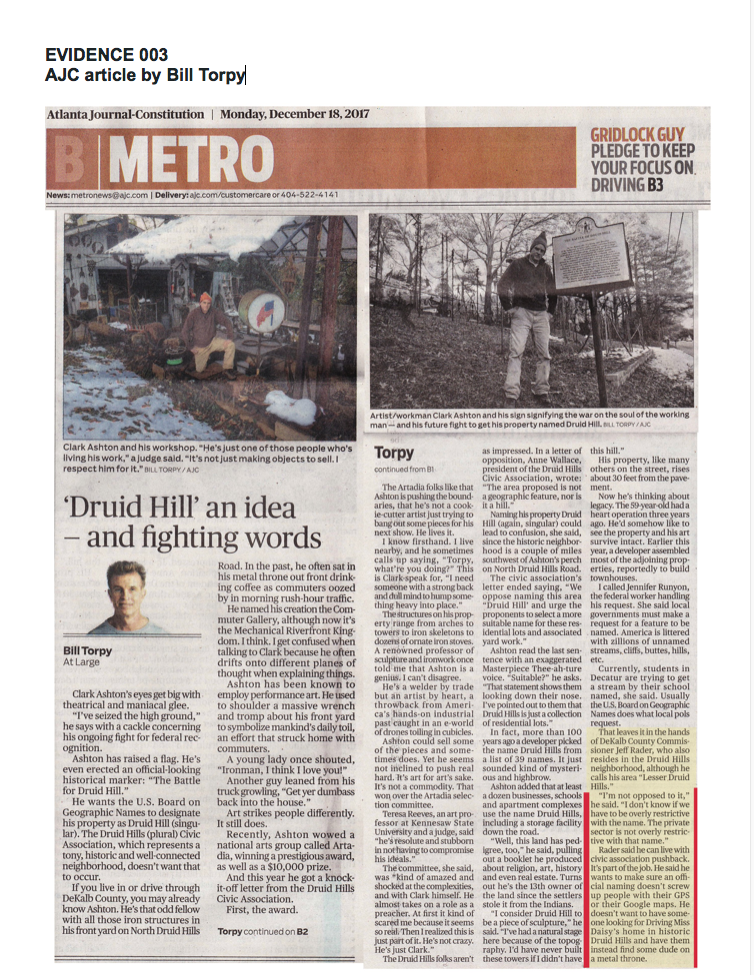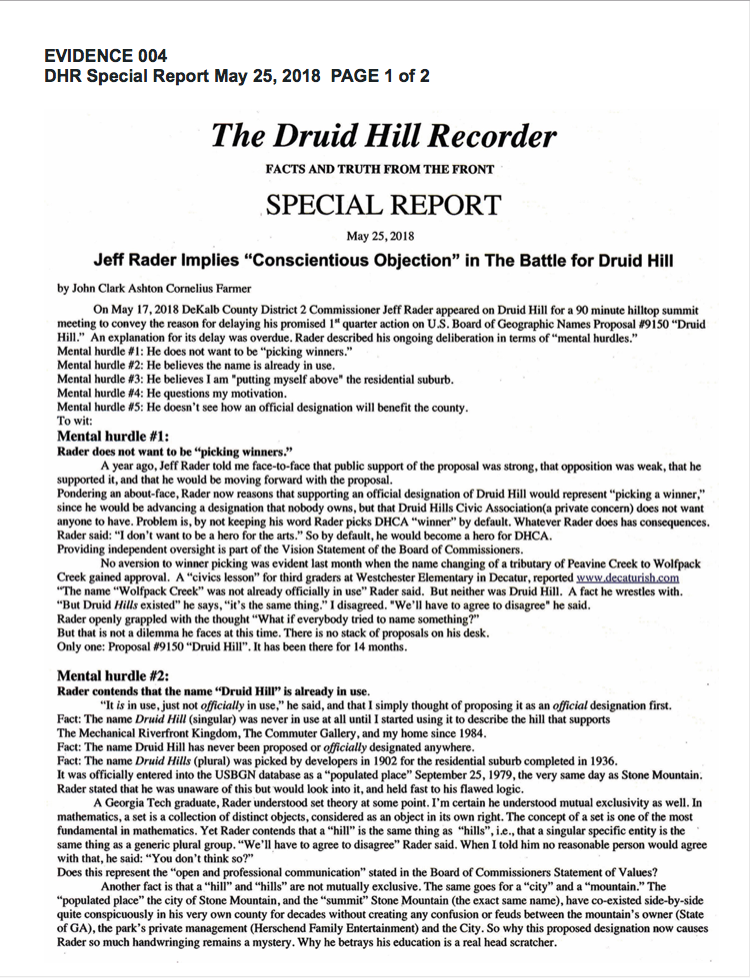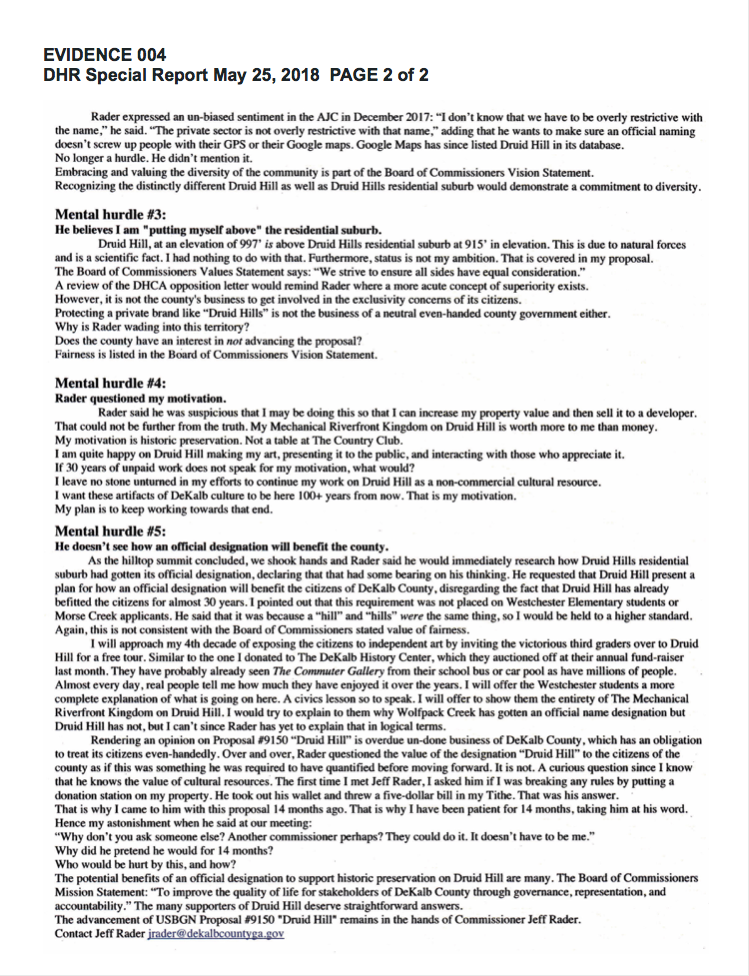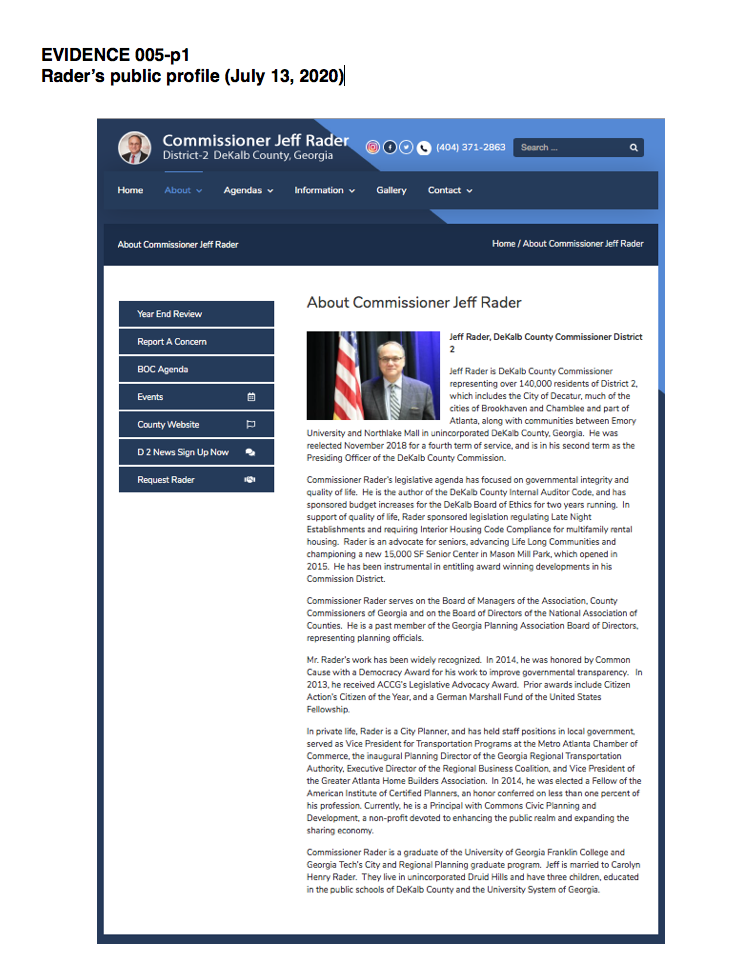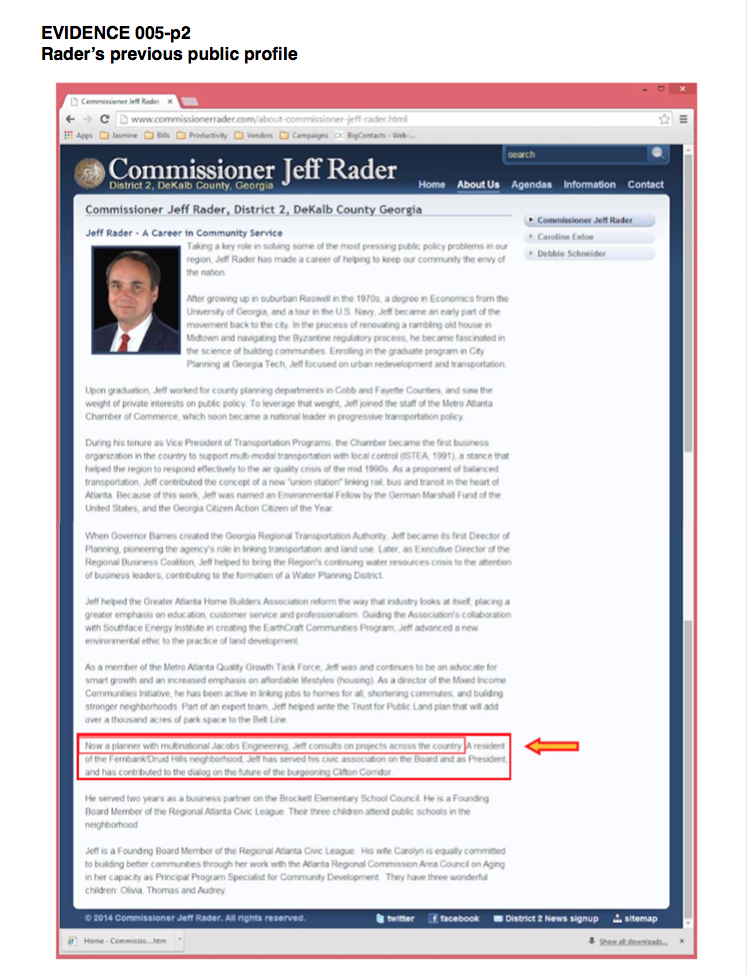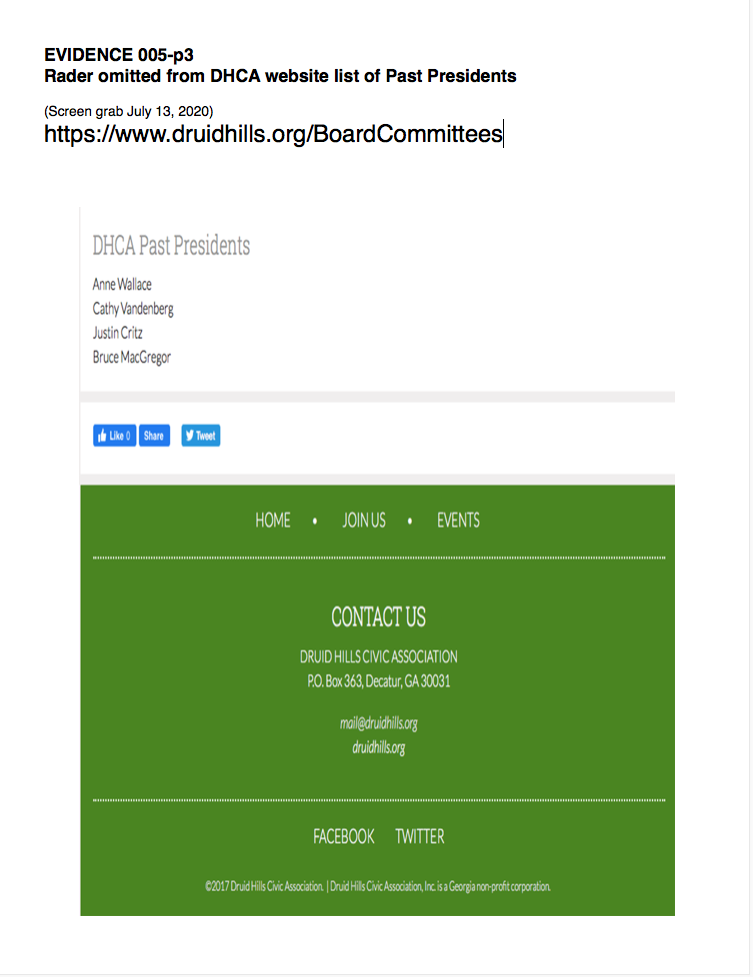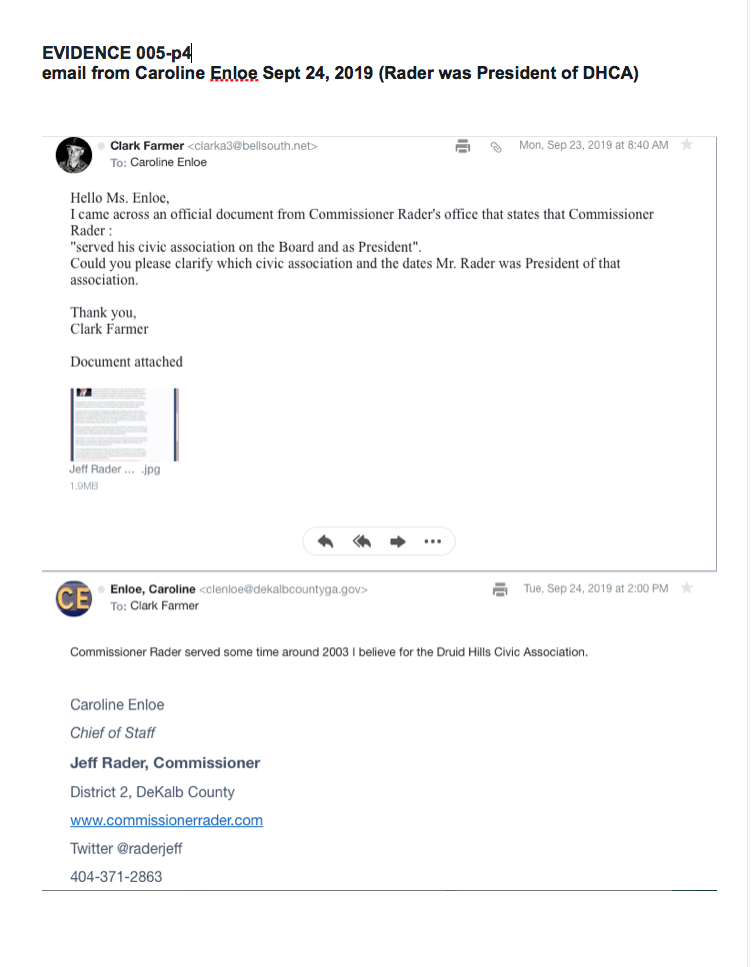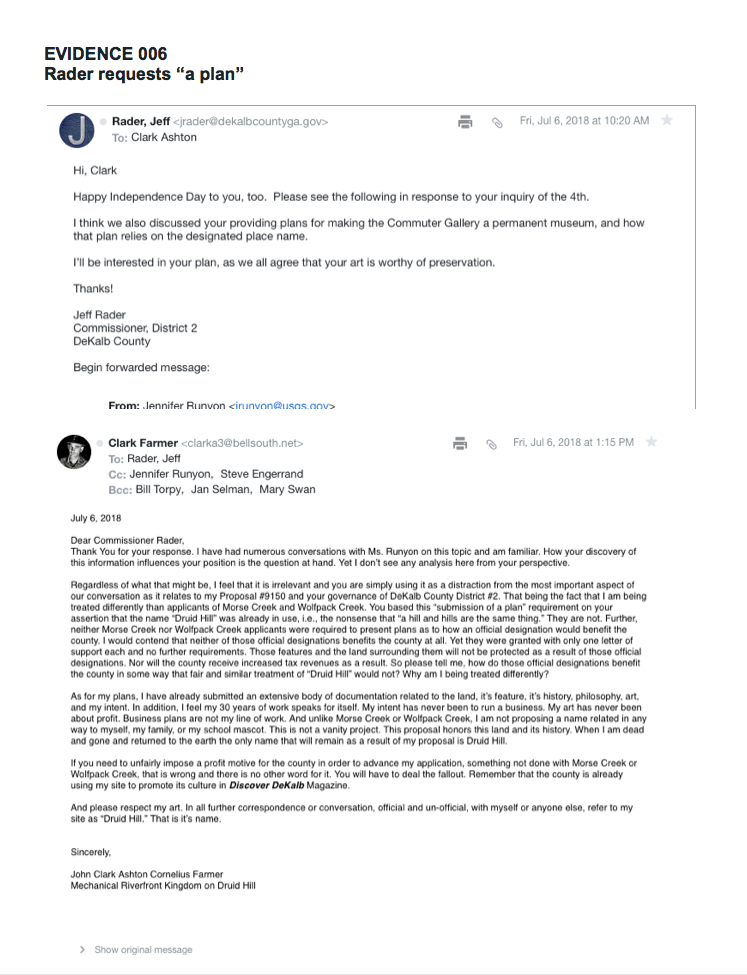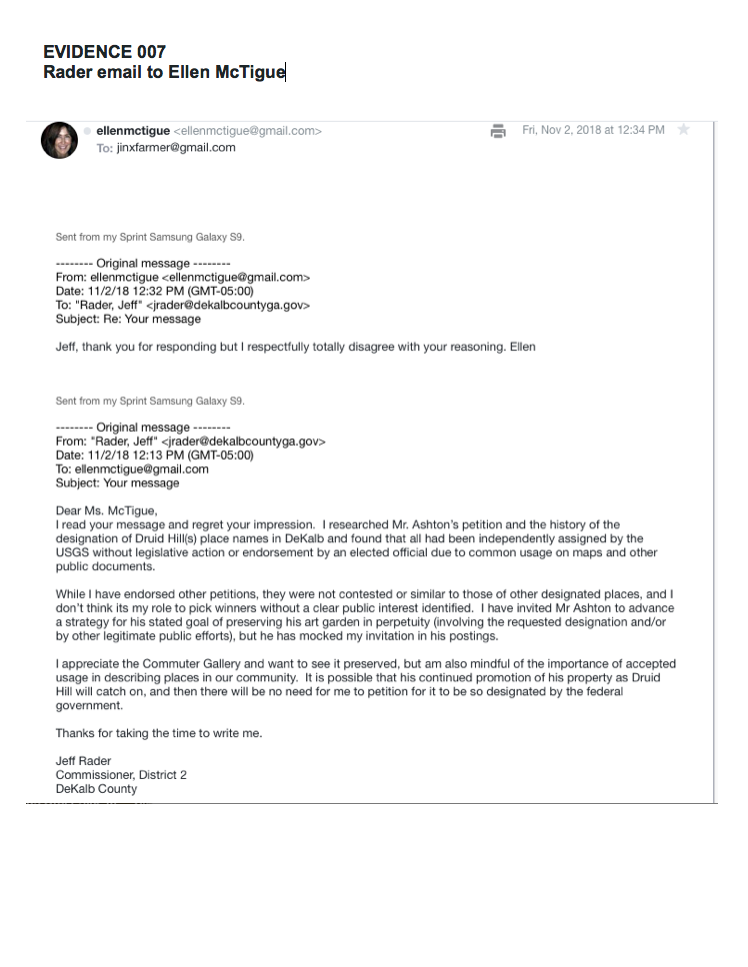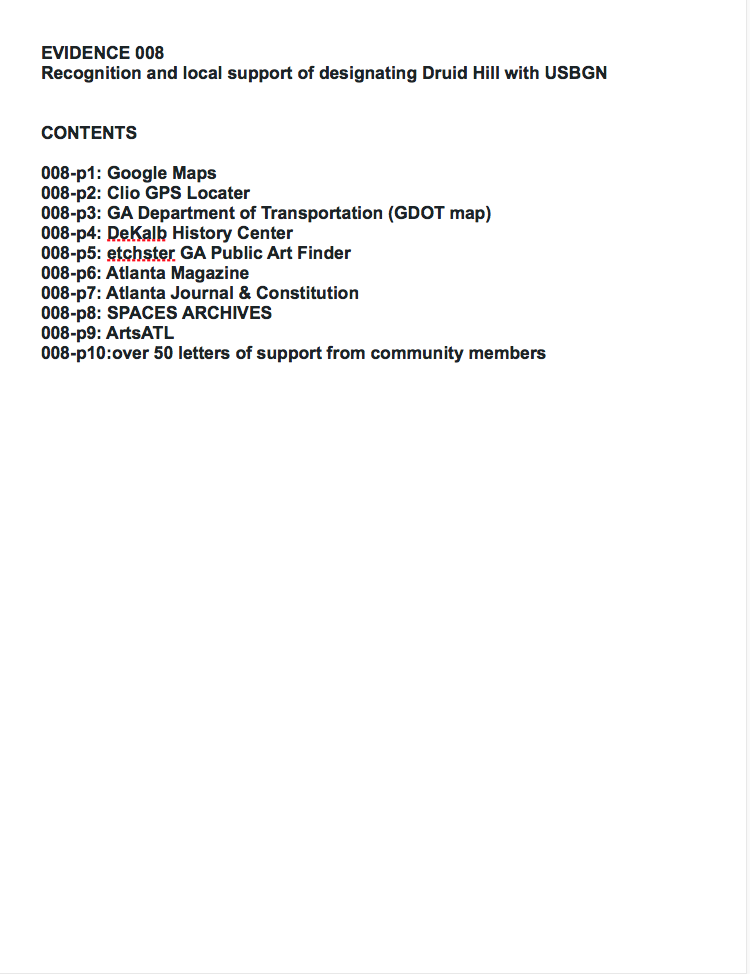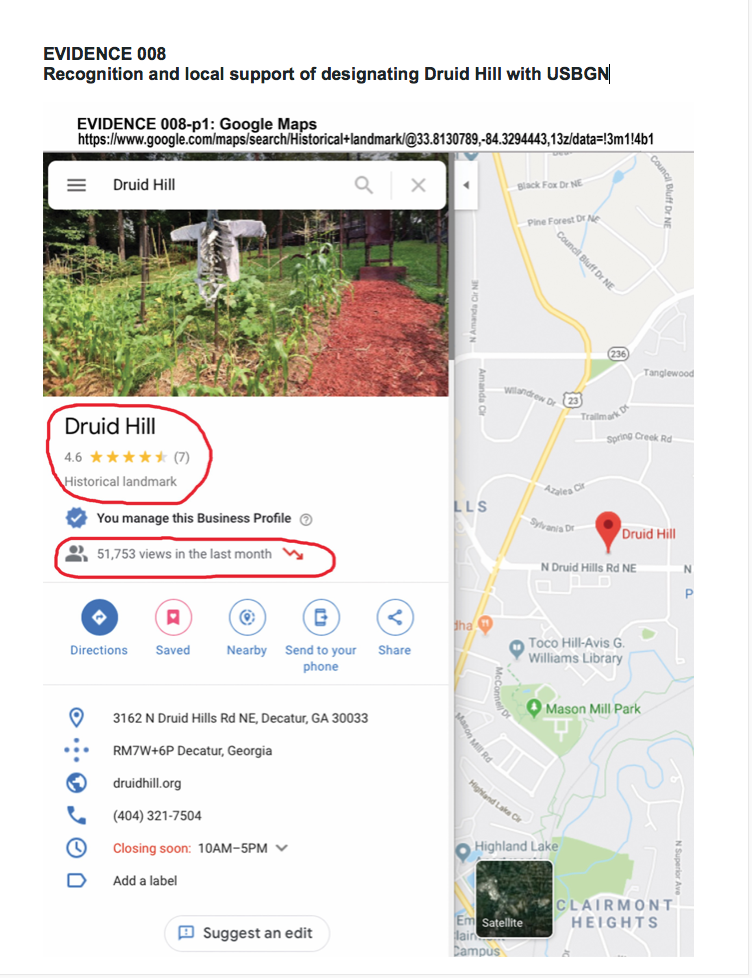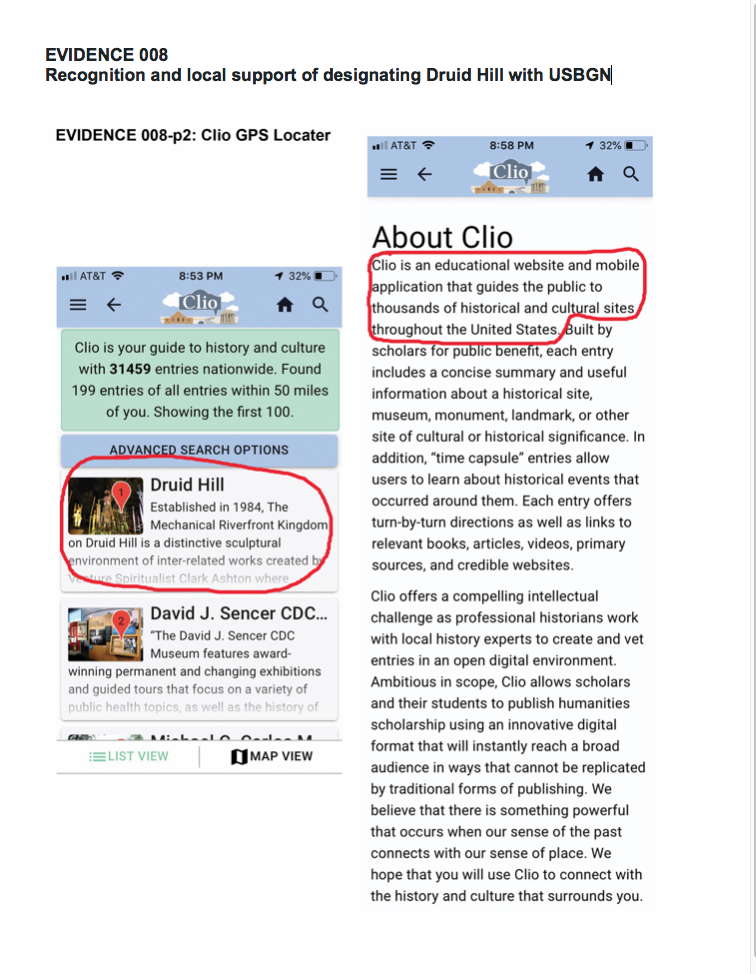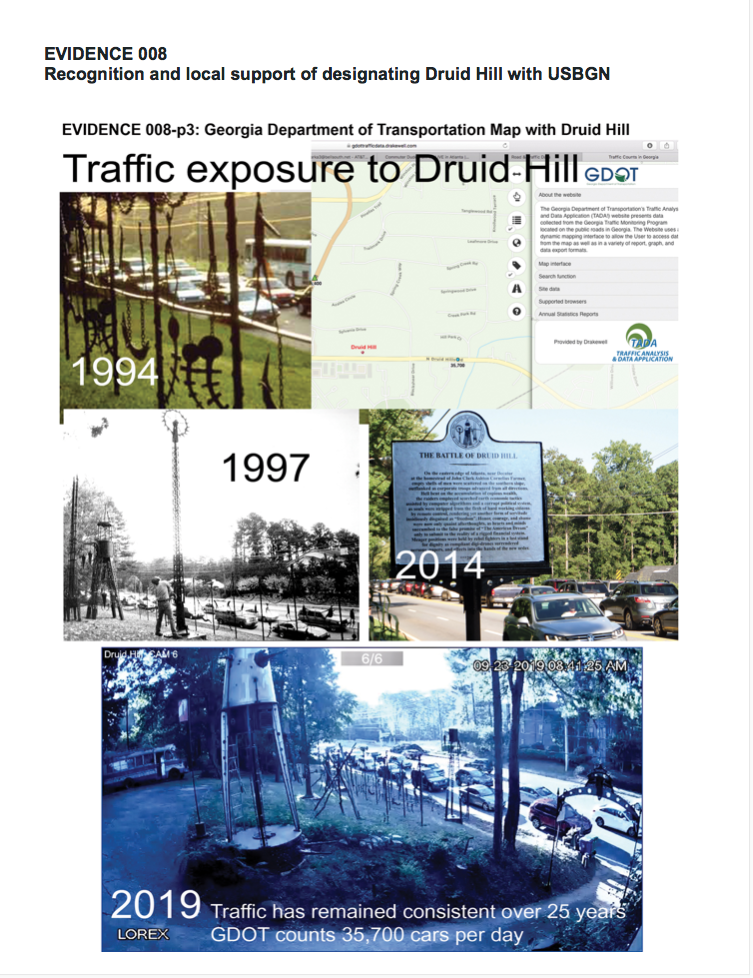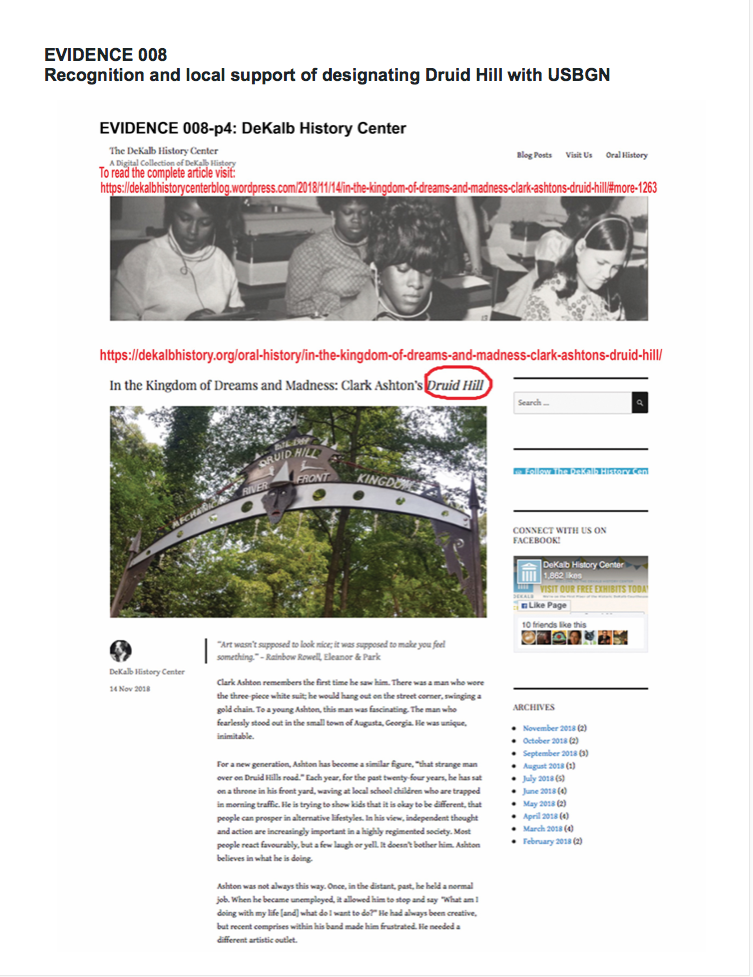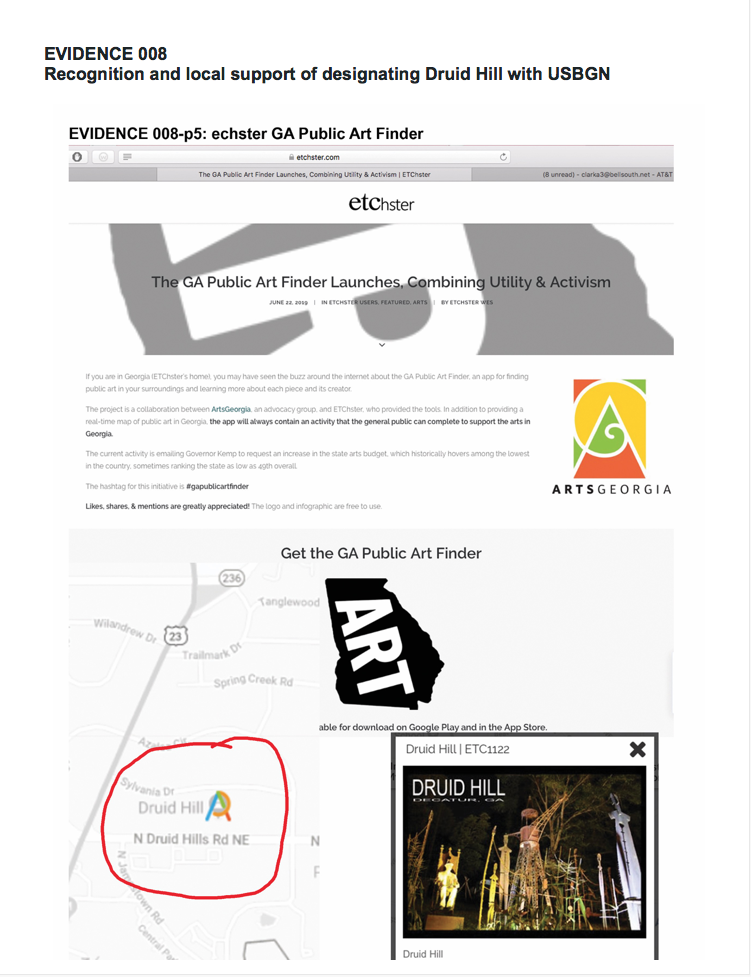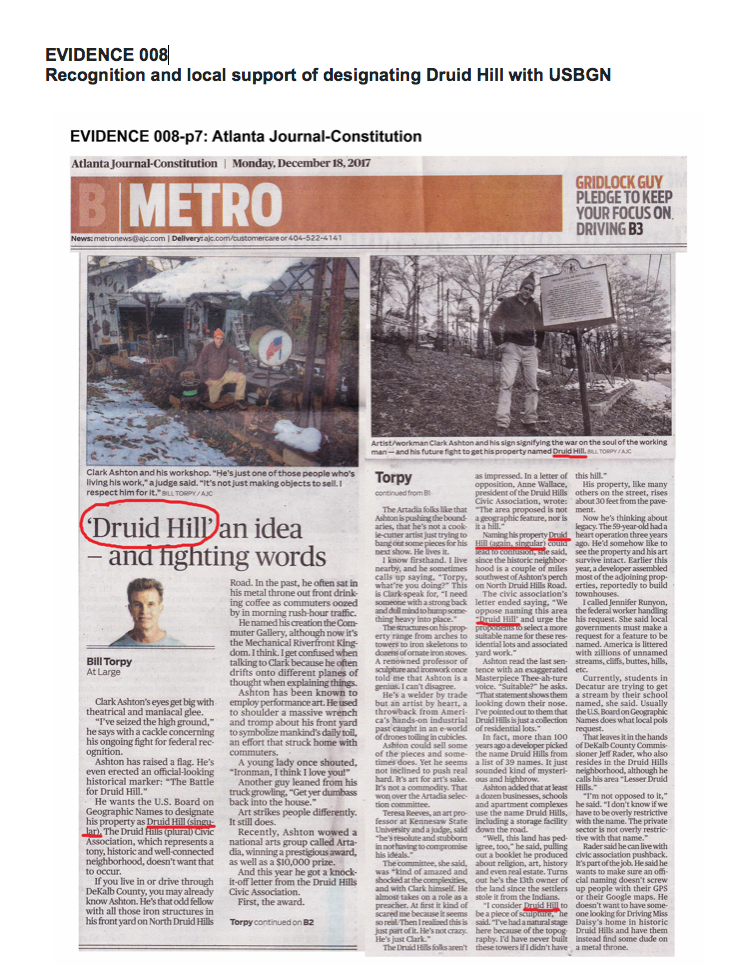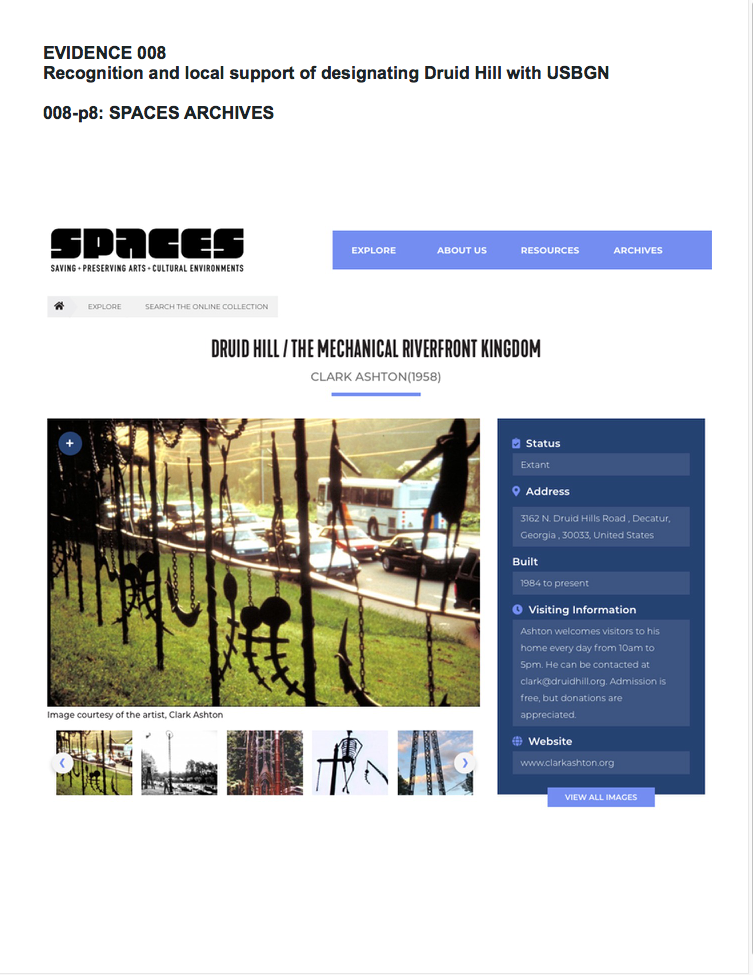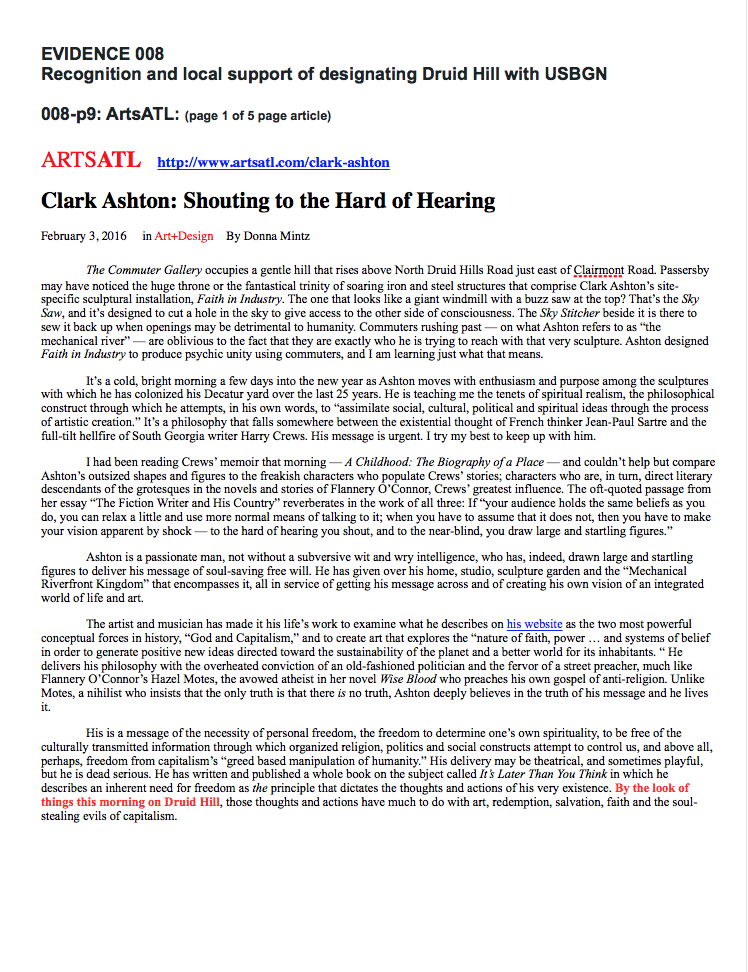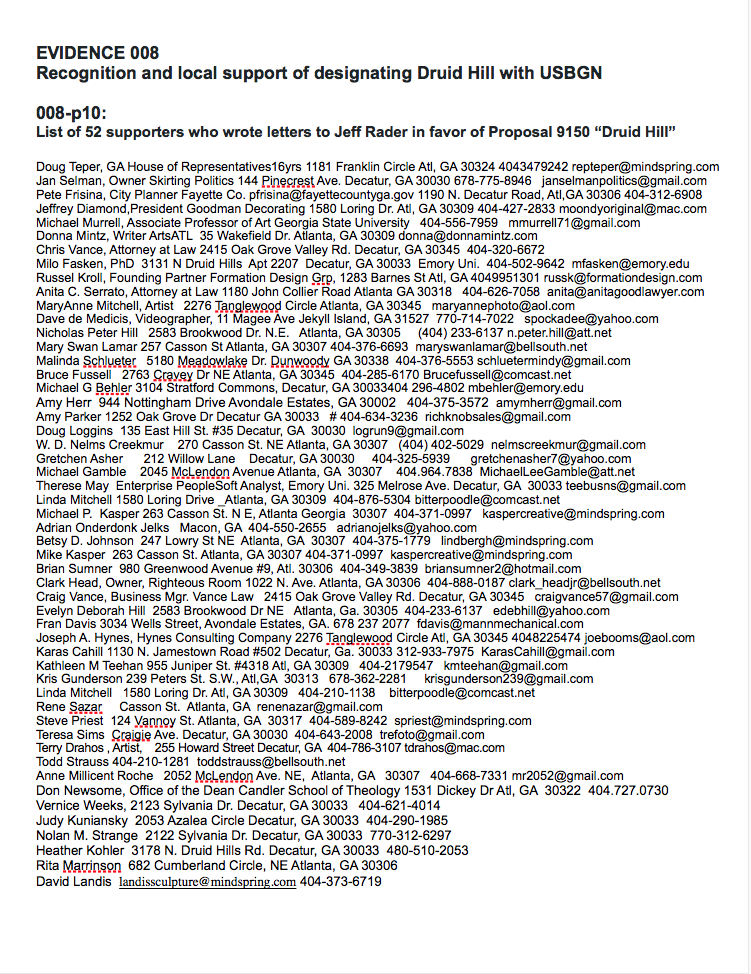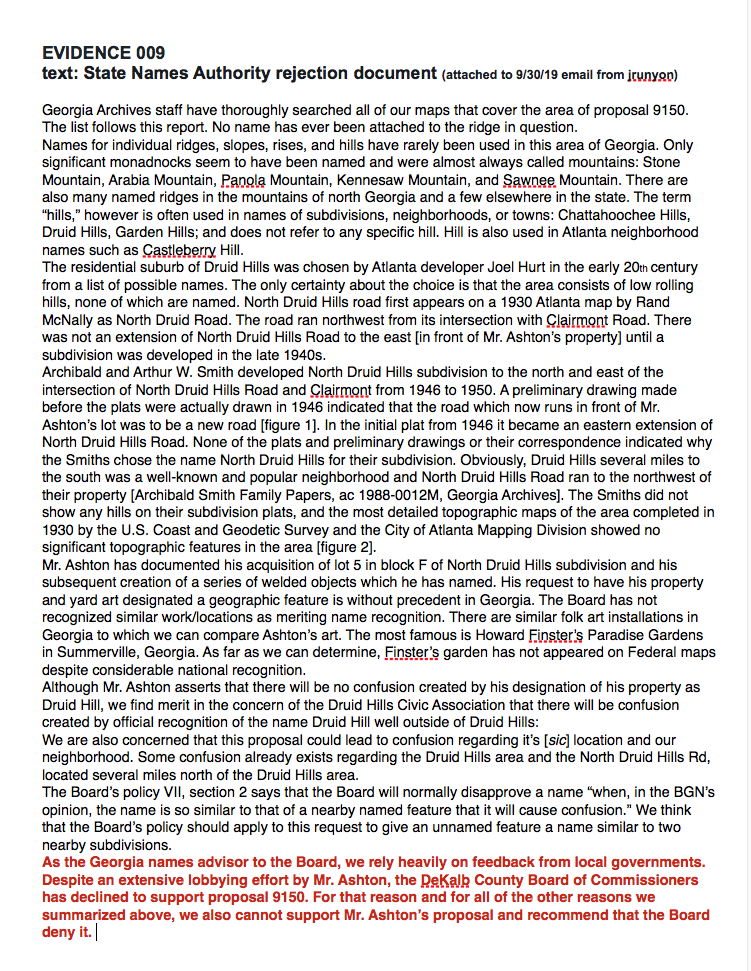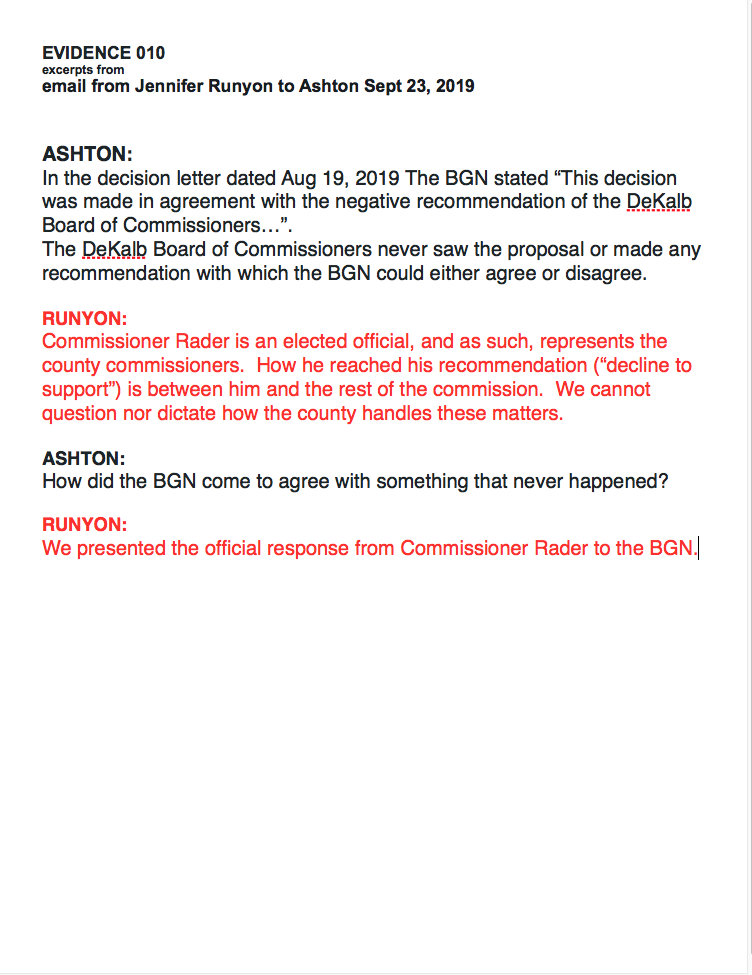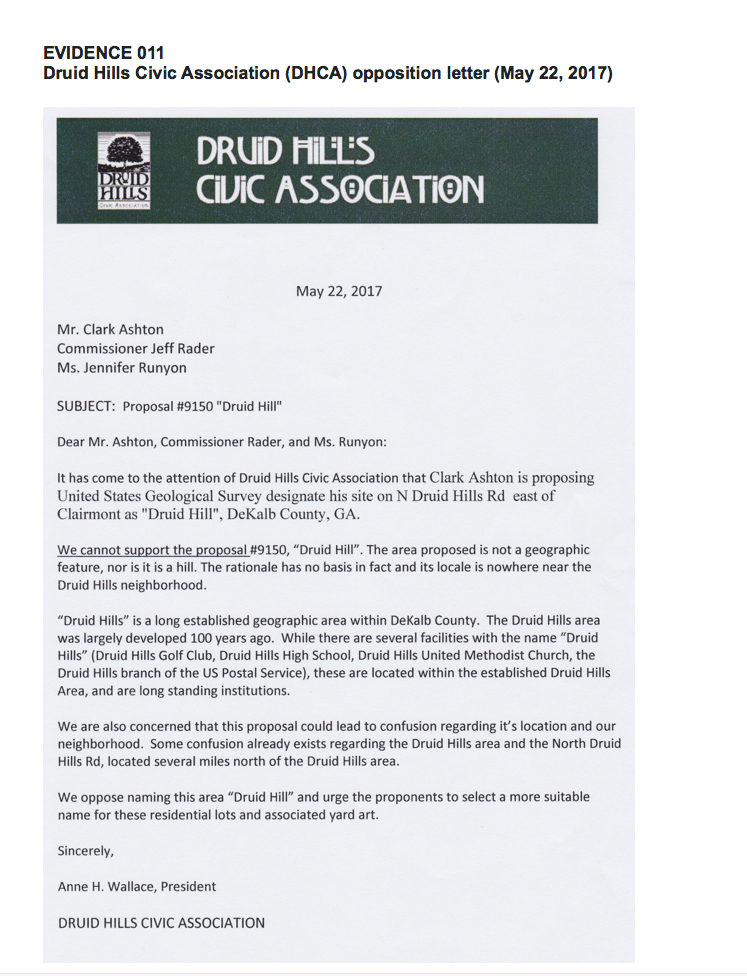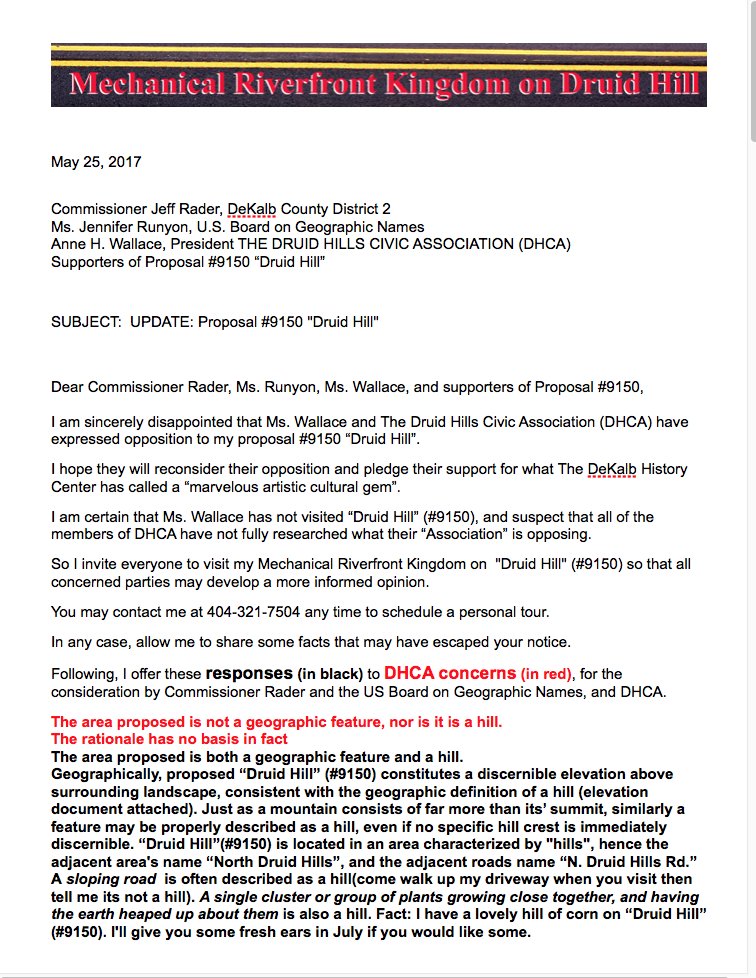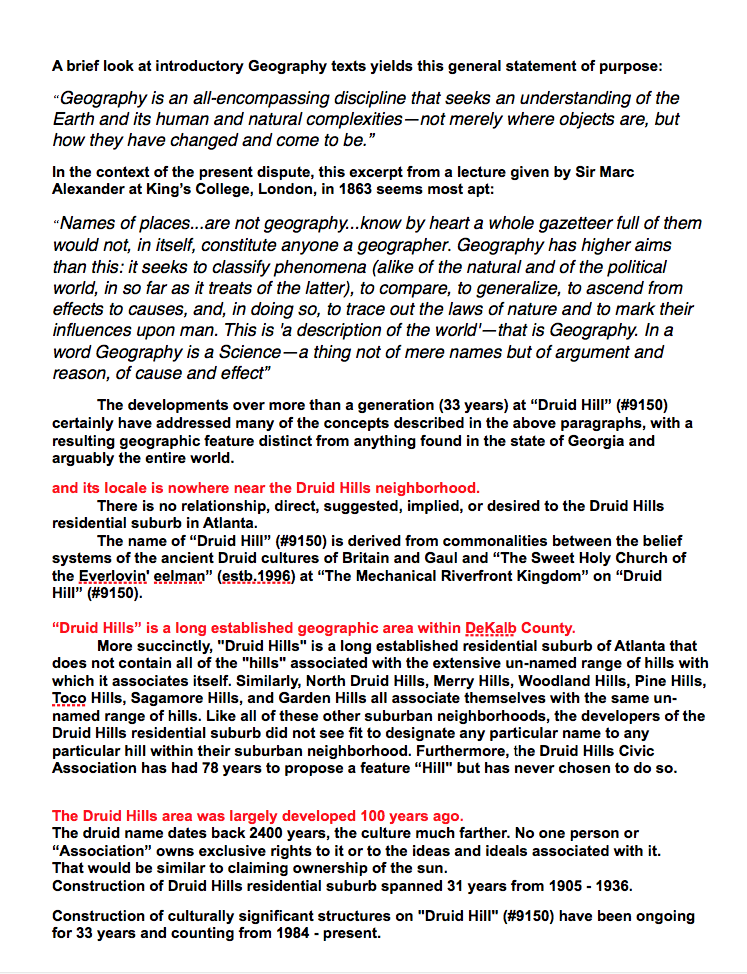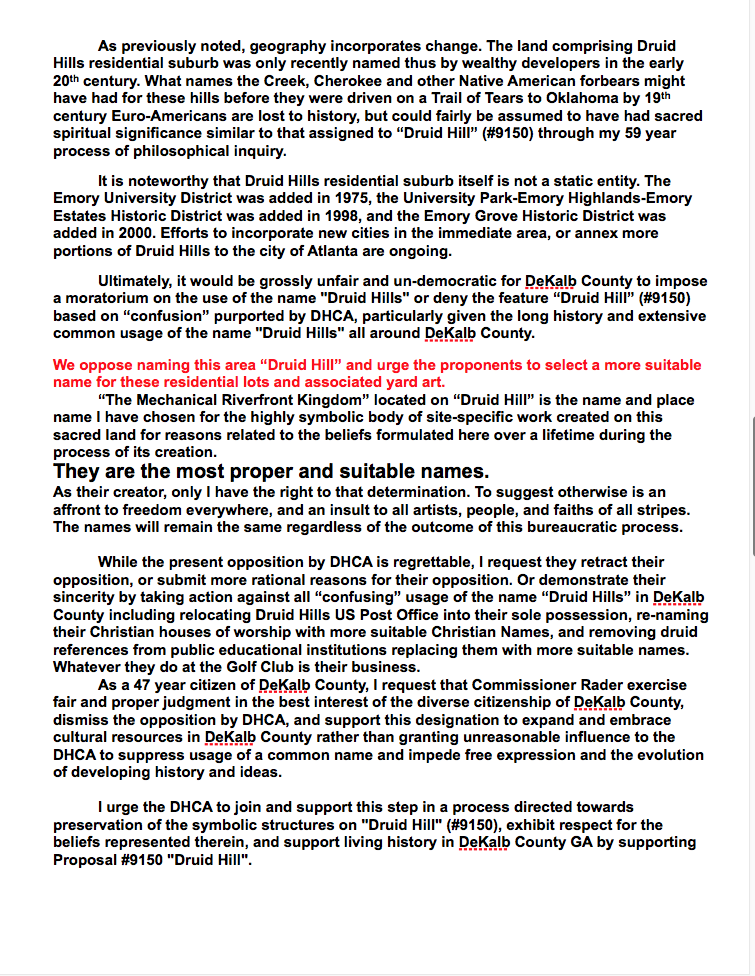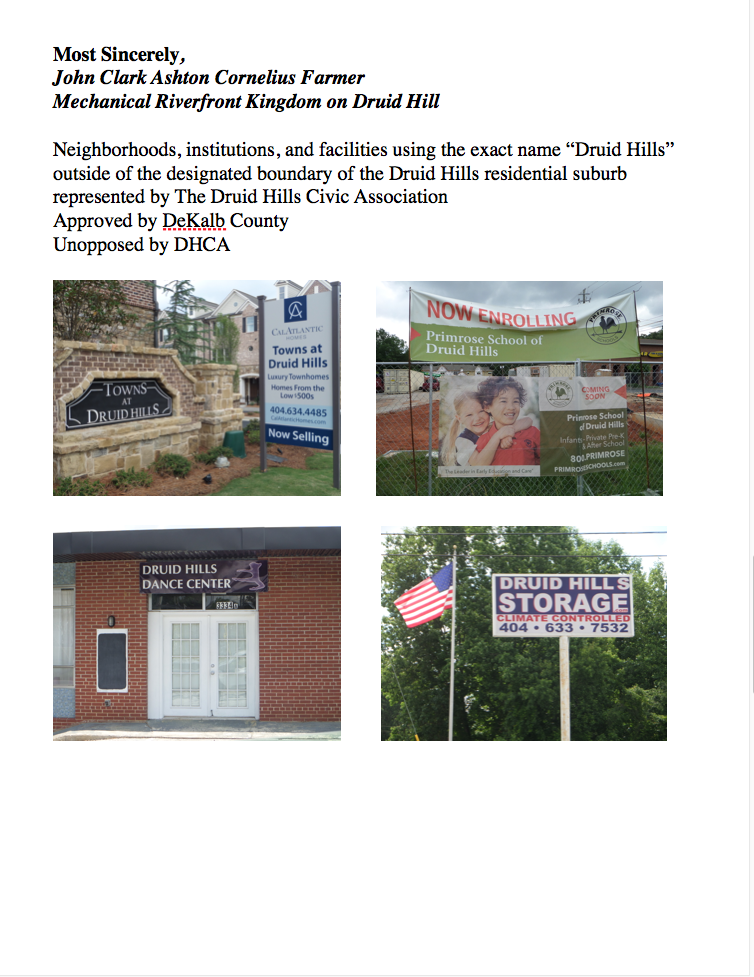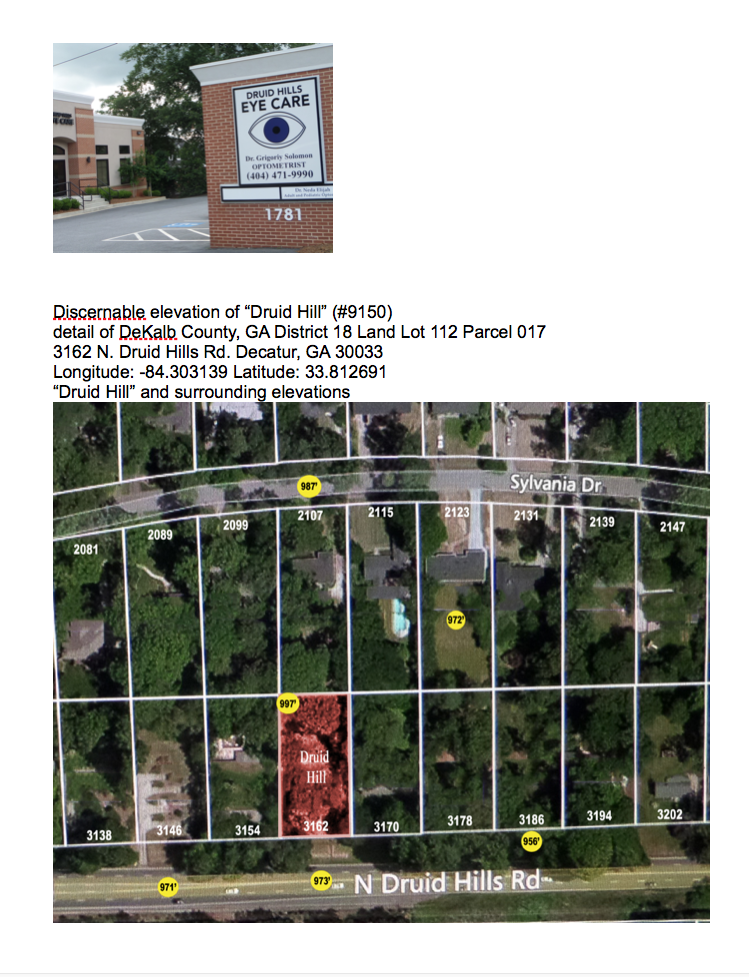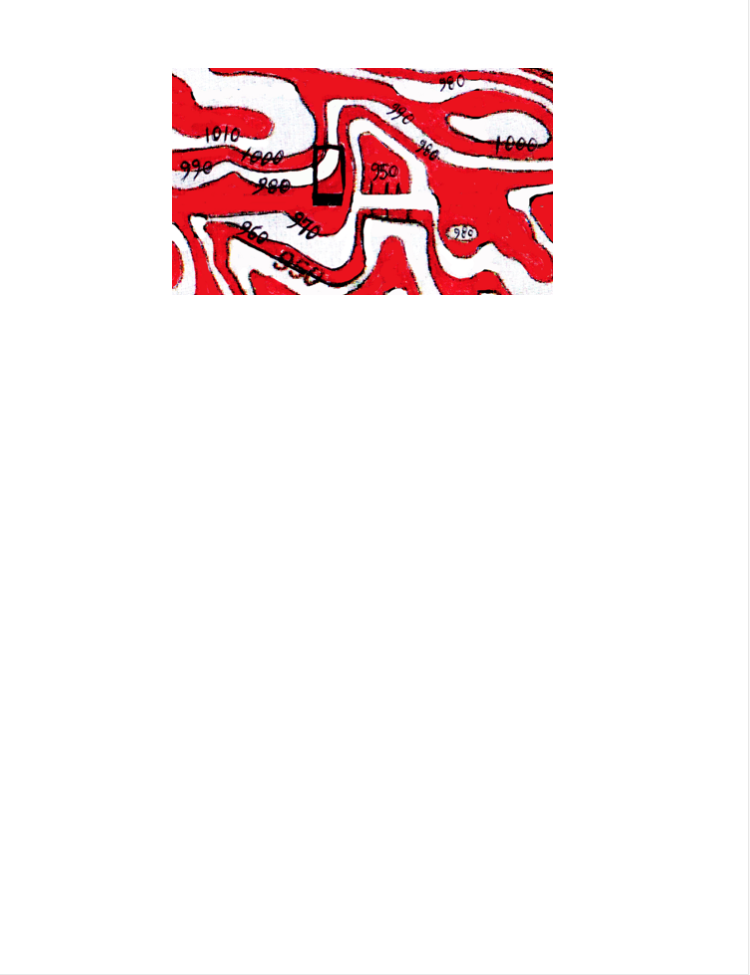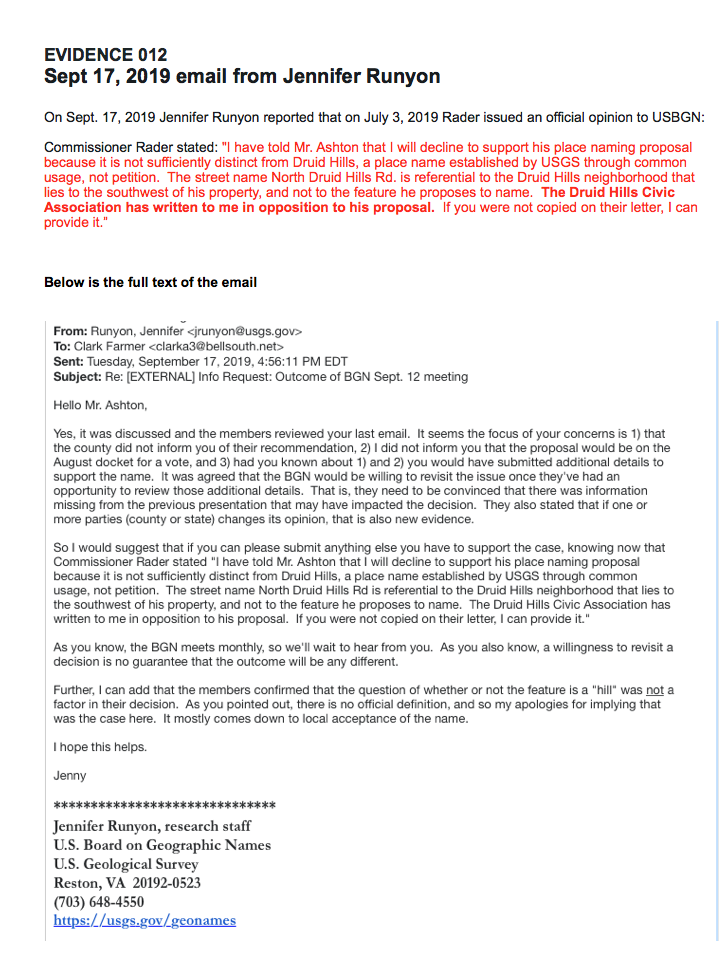 ********************************************
ADDITIONAL INFORMATION
Ethics Office suspends rules by "executive decision"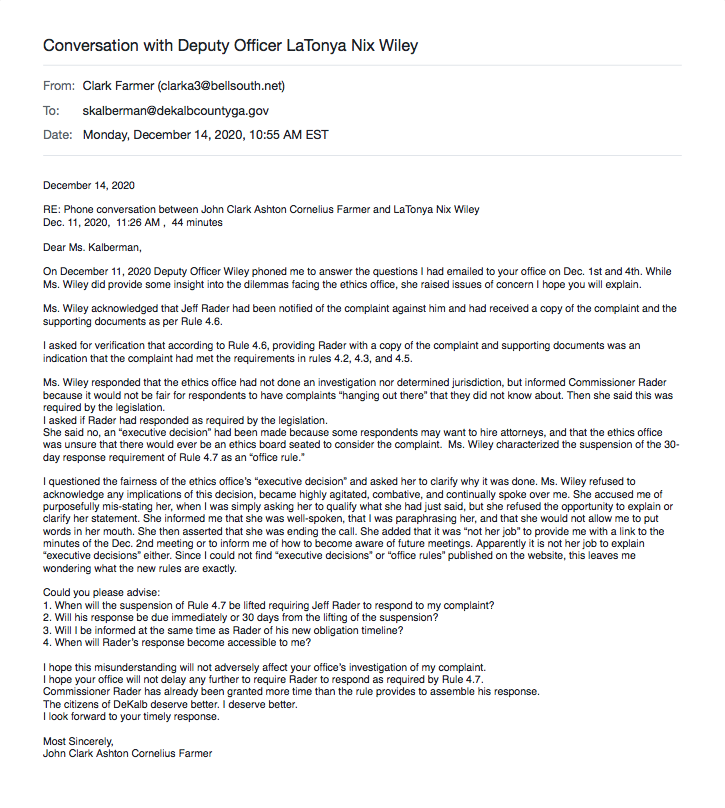 Ethics Officer Stacey Kalberman did not reply to this letter
A complaint was filed against Stacey Kalberman on January 27, 2021
*********
A new Board of Ethics was appointed December 31, 2020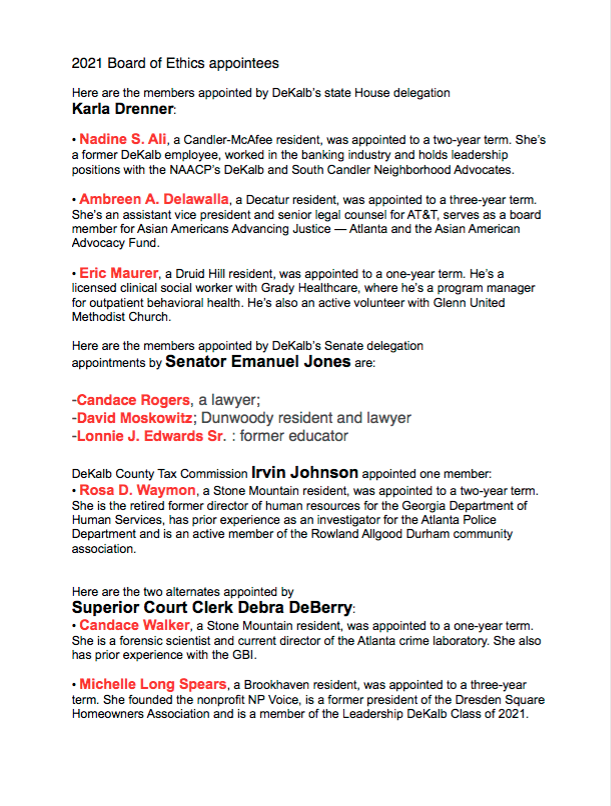 The new Board of Ethics in a ZOOM meeting March 18, 2021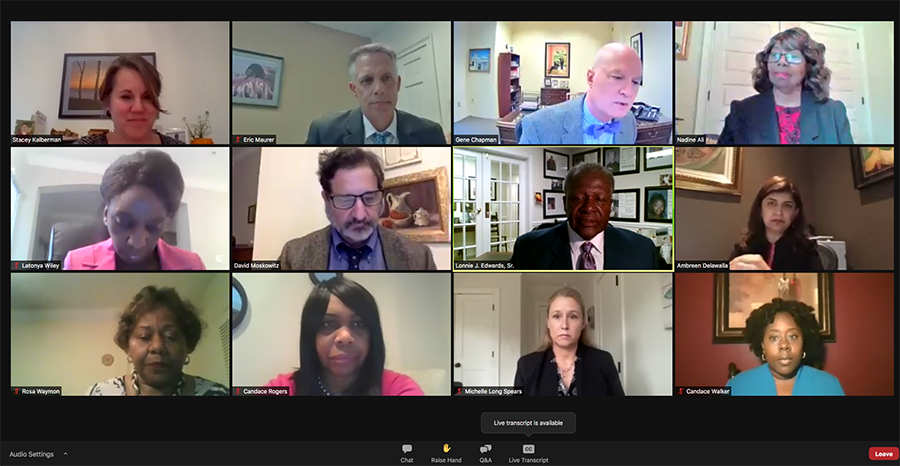 Open Ethics Matters for new 2021 Board members includes
John Clark Ashton Cornelius Farmer v. Commissioner Jeff Rader
John Clark Ashton Cornelius Farmer v. Stacey Kalberman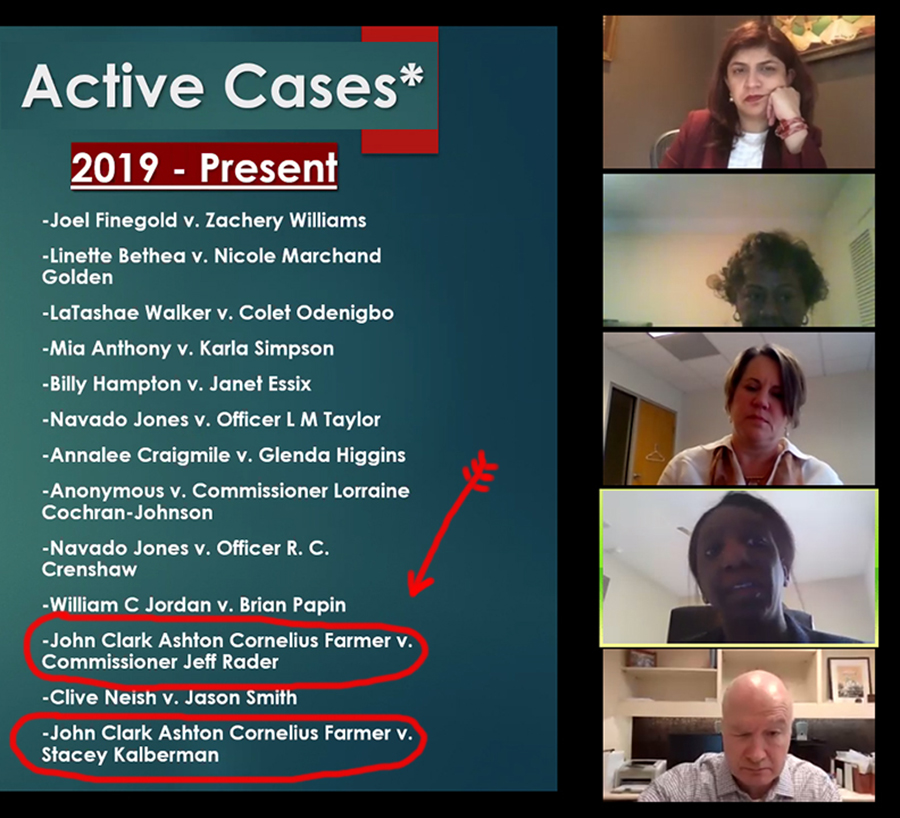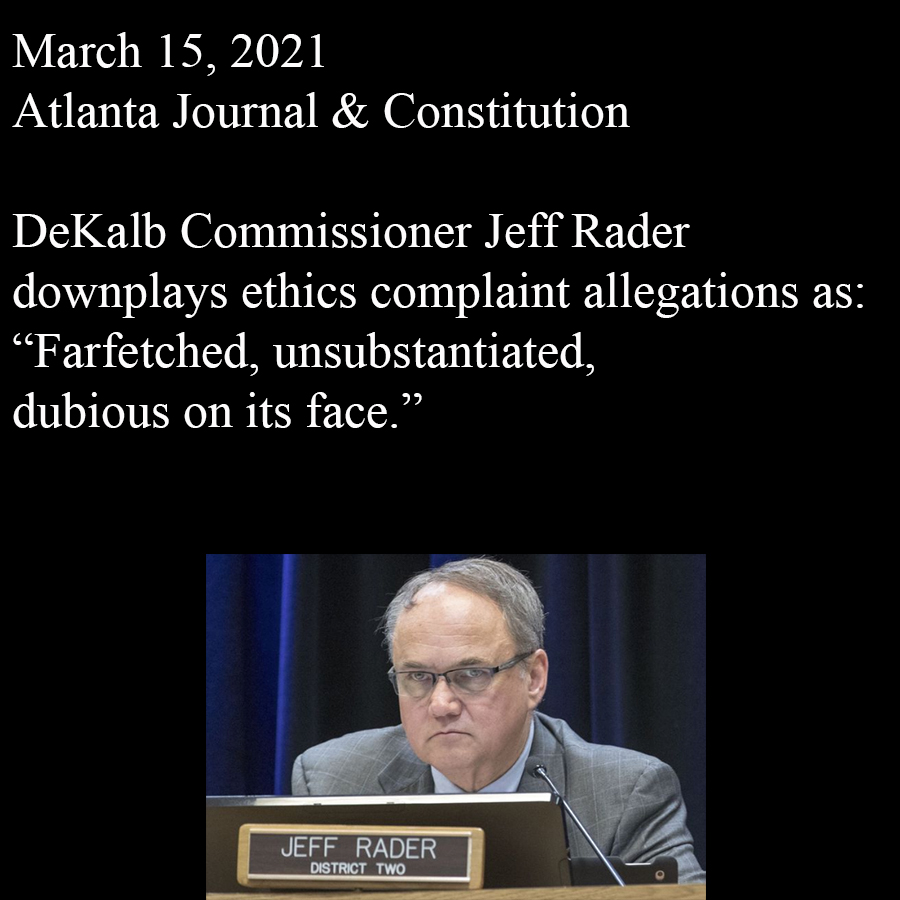 Druid Hill located in DeKalb County, GA
District 18, Land Lot 112, parcel 017

Druid Hill is the location of Clark Ashton's Mechanical Riverfront Kingdom
Druid Hill has been a landmark art environment in DeKalb County for 30 years
**************
The source of the pre-existing "confusion" asserted by DHCA
Map showing 14 entities named Druid Hills
outside of the boundaries of Druid Hills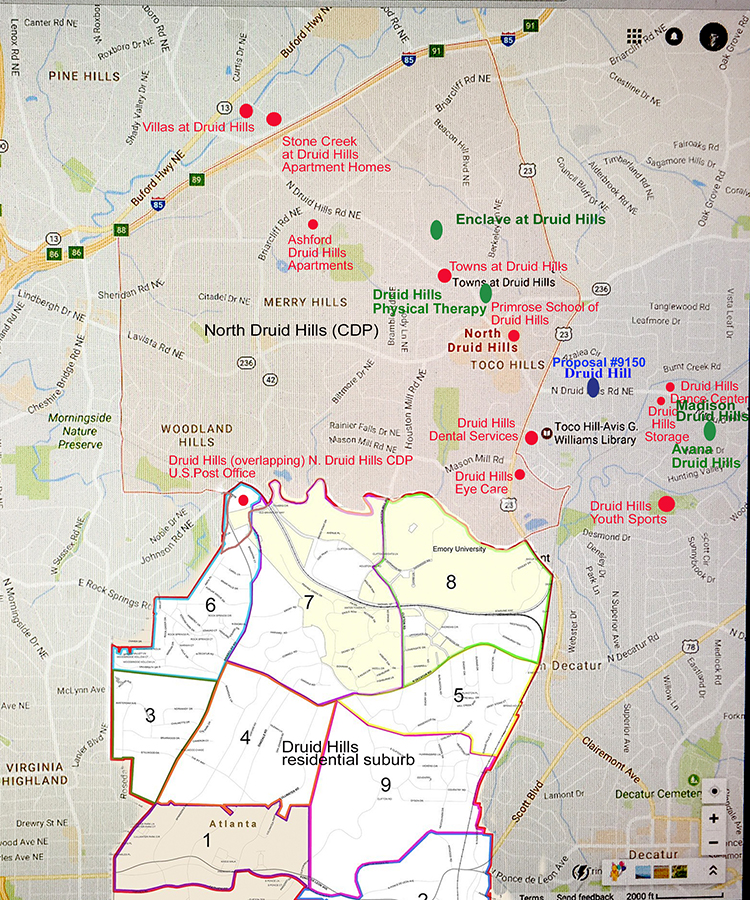 International recognition of Druid Hill story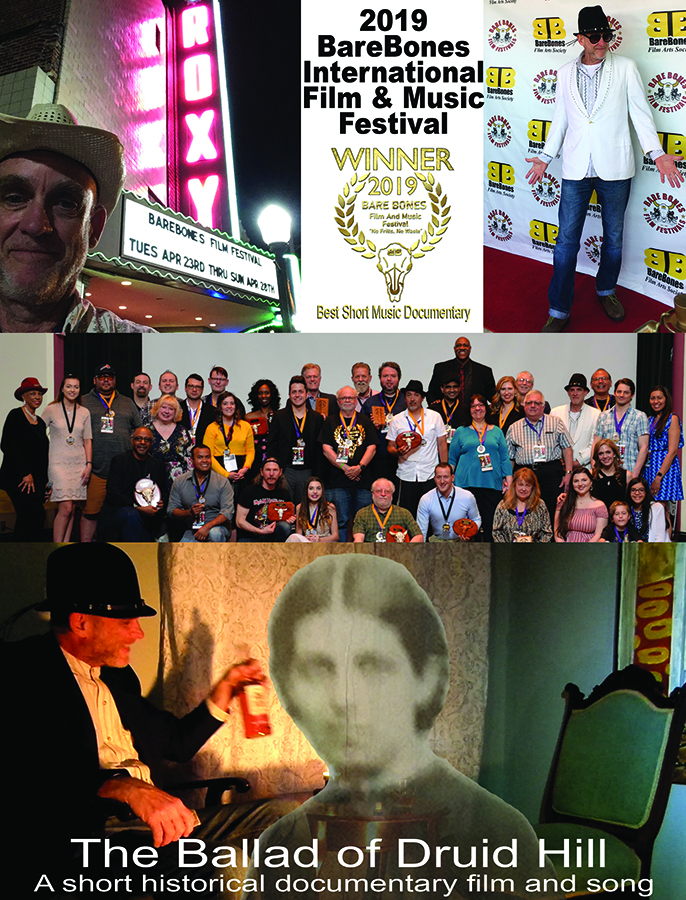 The Druid Hill Recorder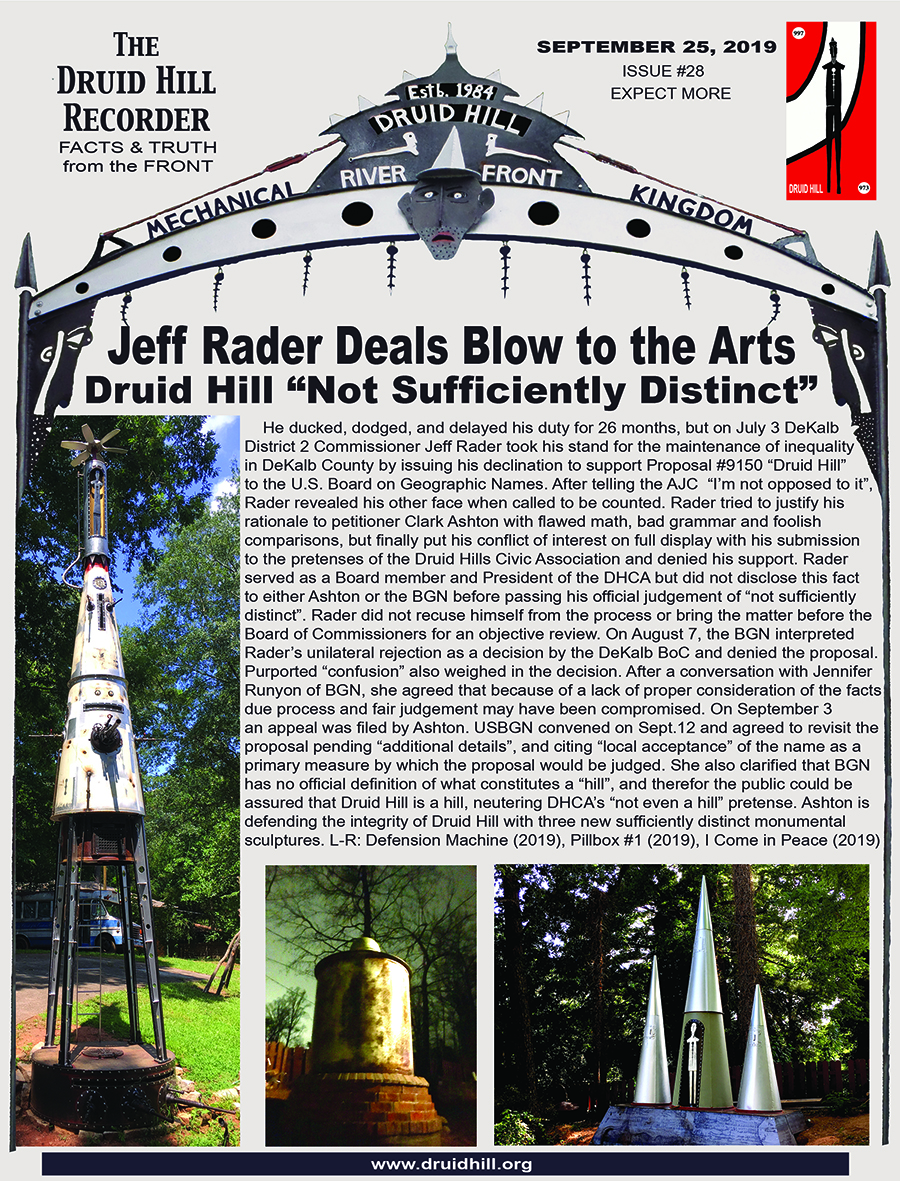 To support Proposal #9150 "Druid Hill"
contact:
Jennifer Runyon (703) 648-4550
U.S. Board on Geographic Names
US Geological Survey
Geographic Names Office
Reston, VA 20192
jrunyon@usgs.gov